Introduction of new arrivals
This policy area deals with creating more opportunities for newly arrived immigrants to quickly find work or begin an educational programme. Every step of the reception process must focus on finding a job. The policy area also includes compensation to municipalities for refugee reception and the reception of unaccompanied refugee minors.
Responsible for introduction of new arrivals
Responsible minister
Responsible ministry
News about introduction of new arrivals
Government and social partners agree on 'entry agreements'

The Government and the social partners have agreed that 'entry agreements' should be introduced. The aim is to help newly arrived immigrants and long-term unemployed people to become established in the labour market, and to facilitate future skills provision for employers.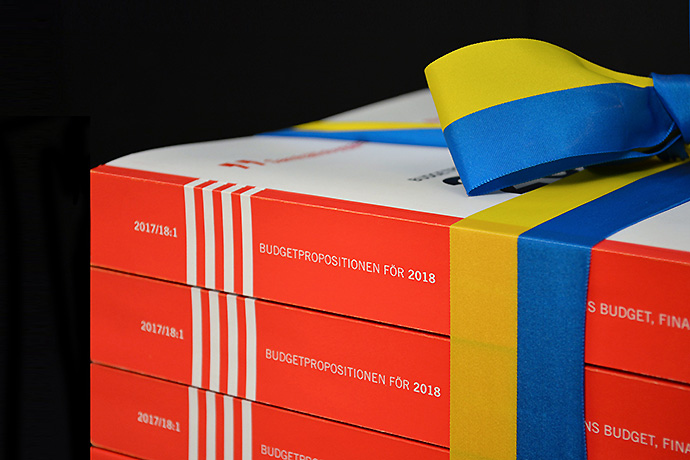 Ministry of Employment initiatives in the Budget Bill for 2018
Everyone who can work should work and contribute to our common welfare. This is why, in the autumn budget, the Government is investing in strengthening labour market measures and the integration of new arrivals. The Government is reforming the system of subsidised employment and introducing a new, uniform supportive measure – introductory jobs. The Government is also strengthening efforts for a sustainable working life by establishing a new agency for work environment awareness and allocating funds for the development of methods to combat unfair competition.
Fast track - a quicker introduction of newly arrived immigrants
The Government wants newly arrived immigrants in Sweden to quickly find a workplace that is relevant to the individual's education and experience. At the same time, there is a shortage of labour in many industries; these are now being helped with the provision of skills through the creation of fast tracks by the Swedish Public Employment Service and the industries, to make it easier for newly arrived immigrants to establish themselves in the labour market.
OECD: Sweden on the right track to better introduction of new arrivals
In May 2016 OECD presented the report "Working Together: Skills and Labour Market Integration of Immigrants and their Children in Sweden". The report shows that Sweden has a highly developed and sustainable policy for reception and introduction, but that the large number of asylum seekers who arrived in 2015 has created new challenges. Minister for Employment Ylva Johansson commented on the OECD report's assessment and recommendations during a press conference with Stefano Scarpetta, Director for Employment, Labour and Social Affairs at the OECD.
Keyboard navigation in the search filter is done by using a combination of the TAB, ENTER, and ARROW keys. Start by pressing the TAB key to enter the filter module. Use the arrow keys to move between tabs. To select a desired tab, use the TAB key.
Help: get help with the filter