National Innovation Council
The National Innovation Council is tasked with advancing Sweden as a country of innovation and strengthening Sweden's competitiveness. The Council has an advisory role and provides new perspectives on issues of importance across the innovation policy sphere, in the short and long terms. Prime Minister Stefan Löfven is chair of the National Innovation Council, which consists of five ministers and ten advisory members from the business and research sectors.
Responsible ministers

Responsible ministries
Current issues for the National Innovation Council
Greater focus on the link between innovation and globalisation
Innovation and globalisation – two areas that go hand in hand for Sweden's continued national growth and development. Since Prime Minister Stefan Löfven established the National Innovation Council in February 2015, several initiatives have been taken aimed at promoting Sweden's exchanges with leading innovation communities. There is greater focus today on the link between innovation and globalisation, and this was discussed at the National Innovation Council's meeting on 28 August.
Open data makes government agencies more accessible
Open data for new solutions. This was one of the items on the agenda of the National Innovation Council meeting on 15 May. Ms Barbara Ubaldi, project manager at the OECD, where she leads the work on digital government and open data, was invited to the meeting to inform about open data initiatives in other countries. The Government has asked the OECD to review and deliver proposals on how Sweden can accelerate the use of data in the public sector.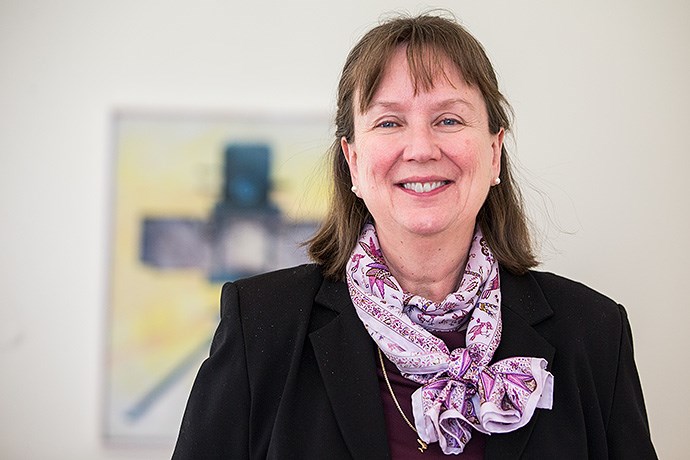 Sigbritt Karlsson takes a seat on the National Innovation Council
Sigbritt Karlsson is President of KTH Royal Institute of Technology. She is now also a member of the Government's National Innovation Council, led by Prime Minister Stefan Löfven. Ms Karlsson took part in her first Council meeting on Monday 13 February.
The research policy bill presented
The Government presented the research policy bill 'Collaborating for knowledge – for society's challenges and strengthened competitiveness' to the Riksdag

The bill presents the Government's view on the direction of research policy with a ten-year perspective, focusing in particular on measures in 2017–2020. Important cornerstones of the bill include increased basic appropriations to higher education institutions, initiatives in research linked to global societal challenges and increased resources to strengthen Sweden's innovative capacity.
Keyboard navigation in the search filter is done by using a combination of the TAB, ENTER, and ARROW keys. Start by pressing the TAB key to enter the filter module. Use the arrow keys to move between tabs. To select a desired tab, use the TAB key.
Help: get help with the filter