National Innovation Council
The National Innovation Council is tasked with advancing Sweden as a country of innovation and strengthening Sweden's competitiveness. The Council has an advisory role and provides new perspectives on issues of importance across the innovation policy sphere, in the short and long terms. Prime Minister Stefan Löfven is chair of the National Innovation Council, which consists of five ministers and ten advisory members from the business and research sectors.
Responsible ministers

Responsible ministries
Current issues for the National Innovation Council
Open data makes government agencies more accessible
Open data for new solutions. This was one of the items on the agenda of the National Innovation Council meeting on 15 May. Ms Barbara Ubaldi, project manager at the OECD, where she leads the work on digital government and open data, was invited to the meeting to inform about open data initiatives in other countries. The Government has asked the OECD to review and deliver proposals on how Sweden can accelerate the use of data in the public sector.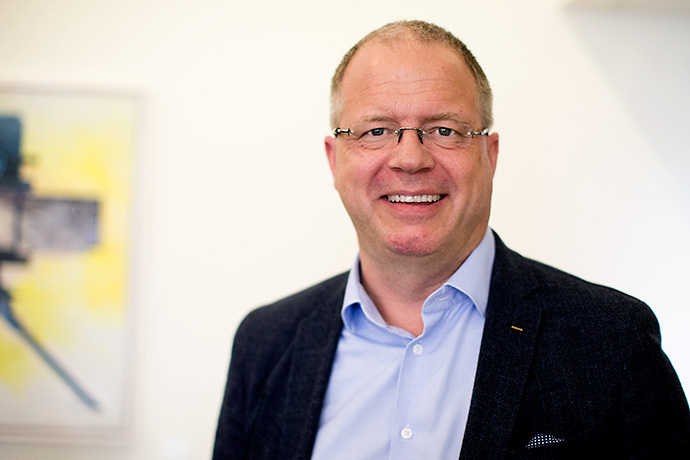 Martin Lundstedt is a new member of the National Innovation Council
Martin Lundstedt has been President and CEO of the Volvo Group since 2015. He holds an MSc in Engineering and has previously served as CEO of Scania. Since the beginning of this year, he has also been a member of the National Innovation Council. He is passionate about continuously improving and developing businesses and creating system solutions.
"Everything that is fossil-based today can be made from wood in the future"
A circular bio-based economy was on the agenda of the National Innovation Council when it met on 1 September 2016. The Government is working on several processes linked to this area. Karl-Henrik Sundström, CEO and Managing Director of Stora Enso, is a member of the Council and spoke at the meeting about how a circular bio-based economy affects Sweden's development and competitiveness.
Focus on digitalisation
"Digitalisation will spread to all professions and jobs in working life, so there is no reason to waste time"

At the National Innovation Council meeting on 24 November, the Government presented the focus of the new digital strategy, which is intended to benefit citizens and businesses, and support the business sector and social development.
Keyboard navigation in the search filter is done by using a combination of the TAB, ENTER, and ARROW keys. Start by pressing the TAB key to enter the filter module. Use the arrow keys to move between tabs. To select a desired tab, use the TAB key.
Help: get help with the filter