The Government's work regarding the refugee situation
The most difficult refugee situation in modern times is currently under way. Intensive work is in progress to find solutions to the major challenges that exist. An important task for the Government is to make it easier for public authorities to manage the situation in both the short and long term.
Measures for more efficient returns

The Government has presented a number of measures to ensure legally secure and more efficient returns of people whose asylum applications have been rejected.

New law that affects asylum seekers and their families

On 21 June the Swedish Parliament adopted a new law that will limit asylum seekers' possibilities of being granted residence permits and the possibility for the applicant's family to come to Sweden. The new law entered into force on 20 July and will be valid for three years.
Emergency preparedness
The basic premise of emergency preparedness is that the whole of society – government agencies, municipalities, county councils, private businesses and non-governmental organisations – jointly, and in their respective areas, must take responsibility for and advance the work on emergency preparedness. This development work is vital and must be balanced against agencies' need to develop and conduct other core activities as well. It also involves individuals, based on their own circumstances, taking responsibility for their own security. This work takes place at all levels: locally, regionally and nationally, but also at EU level and internationally.
News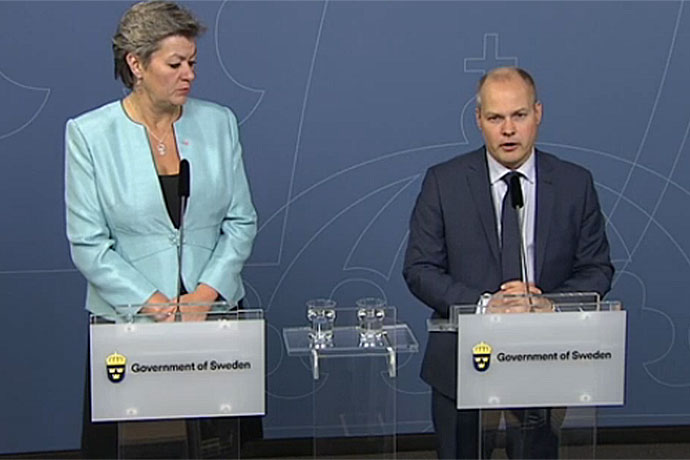 Agreed migration and integration measures
Minister for Justice and Migration Morgan Johansson and Minister for Employment Ylva Johansson presented the agreed migration and integration measures.
Government presented measures in response to refugee situation
In early October 2015 the Government presented a number of measures in response to the refugee situation.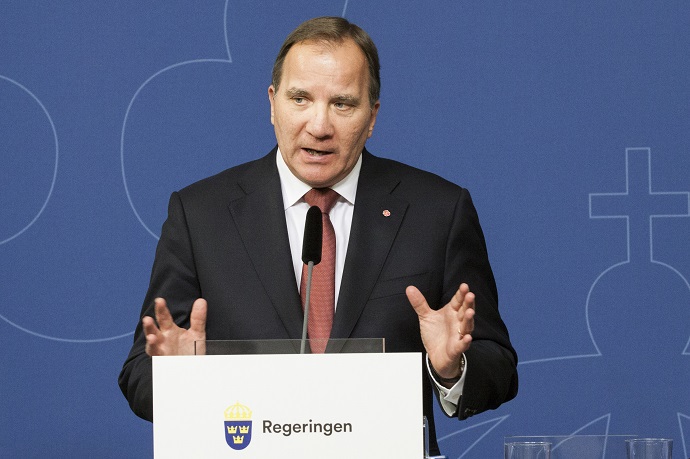 The Government's ten standpoints to reform the EU's refugee policy
In September 2015, Prime Minister Stefan Löfven presented the Government's policy for reforming the EU's refugee system. The most important thing now is that all countries take responsibility, that we create an orderly reception system and that we tackle the causes of the international refugee crisis. Sweden will pursue these ten standpoints to reform the EU's refugee policy:
Keyboard navigation in the search filter is done by using a combination of the TAB, ENTER, and ARROW keys. Start by pressing the TAB key to enter the filter module. Use the arrow keys to move between tabs. To select a desired tab, use the TAB key.
Help: get help with the filter