This content was published in the period between
-
Sweden chairing international innovation network
On Wednesday 1 July, Sweden assumed the Chairmanship of EUREKA, an international network that aims to promote transnational cooperation projects in market-driven research and development.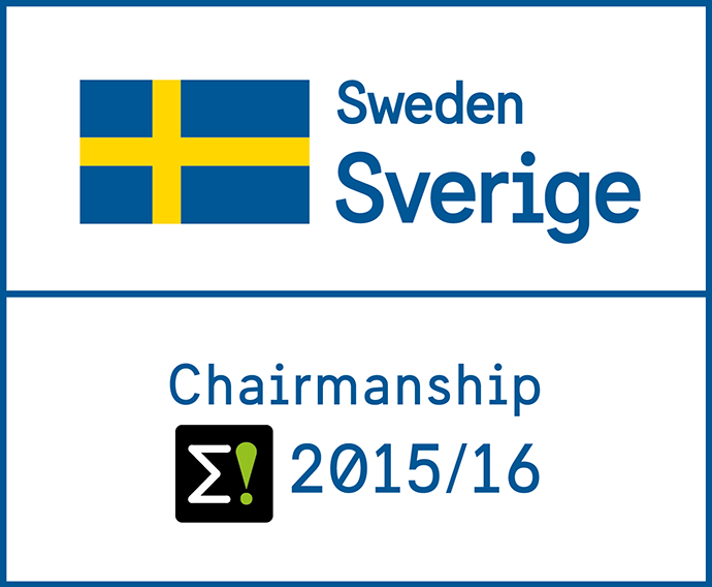 – Based on the latest Innovation Scoreboard, things are going well for Sweden, but we need to keep strengthening our ability to develop innovations that benefit the business sector and society. For a small, export-dependent country like Sweden to maintain its competitiveness, it is important to participate in international research and innovation networks.The EUREKA network facilitates international coordination between the business sector, universities and research institutes in over forty countries and provides access to as many markets, says Oscar Stenström, State Secretary to the Minister for Enterprise and Innovation.
Three main priorities
Sweden has identified three main priorities for its Chairmanship.The starting point for these priorities is the EUREKA 2020 Strategic Roadmap the network adopted during Norway's Chairmanship in 2014. The Strategic Roadmap explains the goals of the network and which action points are needed to achieve these goals. The priorities are:
Priority 1: Towards a lean and efficient governance model
Goal: Achieve a more appropriate organisational structure that promotes greater efficiency and transparency.
Priority 2: Creating a toolbox for Smart Globalisation
Goal: Deliver a general methodology and toolbox for the implementation of a new tool and to carry out pilot calls.
Priority 3: Further establish EUREKA in European Innovation Policy
Goal: Establish EUREKA as an important stakeholder in European Innovation Policy and contribute to the implementation of the European Research and Innovation Area.
The Chairmanship in practice
Sweden's responsibility as Chair includes representing the network externally, leading work in EUREKA's various groups and monitoring activities at EUREKA's Secretariat. Sweden took over the Chairmanship on 1 July 2015 and will pass it on to Spain on 30 June 2016.
During its year as Chair, Sweden will organise three major management and decision meetings. These will be held in Gothenburg, Malmö and Stockholm. In addition, the Swedish Chairmanship will also hold a EUREKA Innovation Event titled 'Smart Cities – Sustainable & Attractive Communities'. This event will take place in Stockholm on 26–28 April 2016 and will include the presentation of the EUREKA Innovation Award.
The Chairmanship is held jointly by the Swedish Government Offices and the Swedish Agency for Innovation Systems (VINNOVA).
EUREKA's goals and the benefit for Sweden
EUREKA's main goal is to enhance the productivity and competitiveness of European industry on the international market. The network is of great interest for Swedish industry, since it facilitates cross-border cooperation. EUREKA is VINNOVA's most important instrument for internationalisation of small and medium-sized companies in market-driven R&D.
EUREKA's history
EUREKA was established in June 1985 at a ministerial conference with the participation of ministers from seventeen European States and the European Commission. Currently, EUREKA has expanded to forty member countries, as well as the European Commission. In addition, South Korea, Canada and South Africa are associated members. EUREKA is celebrating its thirtieth anniversary this year.