This content was published in the period between
-
Kristina Persson is no longer a government minister, Minister for Strategic Development and Nordic Cooperation
-
Focus on Nordic strategic development
The Government's Minister for Strategic Development and Nordic Cooperation Kristina Persson is now in Reykjavik to take part in the Nordic Council session. She will also stand in for Prime Minister Stefan Löfven at the Northern Future Forum summit.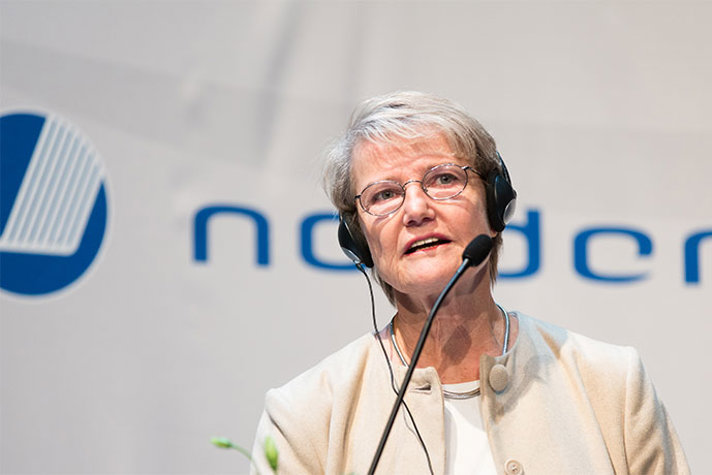 Kristina Persson, what's happening in Reykjavik?

"I am representing the Swedish Government at various meetings with the Nordic Council Presidium. I will also stand in for the Prime Minister at the Northern Future Forum summit, which aims to share experiences among countries and discuss the creative industries and how new, innovative industries and businesses can emerge. Participants include heads of governments from the Nordic and Baltic countries and British Prime Minister David Cameron."
You are the government minister with responsibility for Nordic cooperation. What are the most pressing issues in the Nordic countries at this time?
"The refugee situation concerns us all, of course, and I am seeing very strong support for Nordic cooperation in this and other issues. Climate change, the Arctic, and security and defence are other pressing matters. We are also discussing how Nordic embassies could improve cooperation and coordination in third country capital cities through the embassy of another Nordic country than one's own."

What are you looking forward to during the discussions at the Northern Future Forum?
"Many important issues will be discussed and many experts will take part. This is why I see it as a good opportunity for knowledge acquisition, as much of what will be discussed concerns important issues for the future, tying in with my other area of responsibility – strategic development – and particularly 'Mission: The future', the Government's collective efforts on long-term idea and policy development to address the challenges of the future."