President Dilma Rousseff of Brazil will visit Sweden
President Dilma Rousseff of Brazil will visit Sweden on 18–19 October, accompanied by several ministers, representatives of government agencies and around twenty business representatives.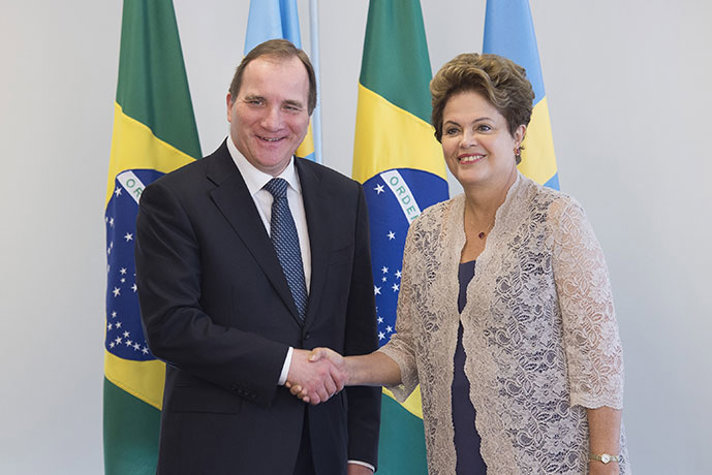 The purpose of the visit is to broaden and deepen the strategic partnership between Brazil and Sweden. The Swedish business sector has long had a strong presence in Brazil and Swedish investments in the country are growing. The Gripen project gives trade relations an additional boost. Cooperation has been in progress for several years in a range of areas, such as innovation, environment and climate, higher education, research and defence. During the upcoming presidential visit, further steps will be taken to enhance cooperation.
Brazil is an important regional and global actor with which Sweden has good cooperation on UN issues and other matters. Sweden and Brazil exhibit global leadership for the implementation of the Sustainable Development Goals recently adopted by the UN. These issues and other urgent global challenges, such as climate change, will be discussed during the visit.