Margot Wallström is no longer a government minister, Minister for Foreign Affairs
-
This content was published in the period between
-
Wallström and Linkevičius paid a joint visit to Ukraine
This week, Minister for Foreign Affairs Margot Wallström visited Ukraine with Lithuania's Minister of Foreign Affairs Linas Linkevičius for a busy three-day programme.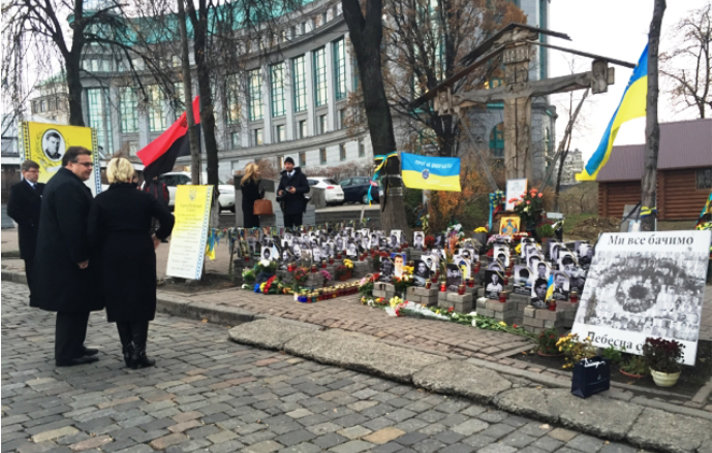 The visit began at Maidan Square to honour the victims of the events of winter 2014. During meetings with President Poroshenko, Prime Minister Yatsenyuk and Minister of Foreign Affairs Klimkin, our countries expressed their strong support for Ukraine's EU integration, which is demonstrated through our commitment to the Eastern Partnership. A cooperation agreement between Sweden and Lithuania was concluded on support for training in Eastern Ukraine.
At the meeting with students at the University of Kyiv, the atmosphere was one of great confidence in the future, as it was during the meetings with young parliamentarians and representatives of civil society organisations. In talks with the leader of the Crimean Tatars, Mustafa Dzhemilev, it was made clear that the Russian annexation of Crimea is not accepted. In a meeting with Vira Savchenko, sister of Ukrainian pilot Nadiya Savchenko currently imprisoned in Russia, the EU's demands that Russia immediately release her were stressed.