This content was published in the period between
-
Prime Minister discussed long-term EU budget with European colleagues
The priorities for the long-term budget of the European Union were discussed when Prime Minister Stefan Löfven met with his EU colleagues on Friday 23 February. The composition of the European Parliament following the 2019 elections and the lead candidate process were also on the agenda.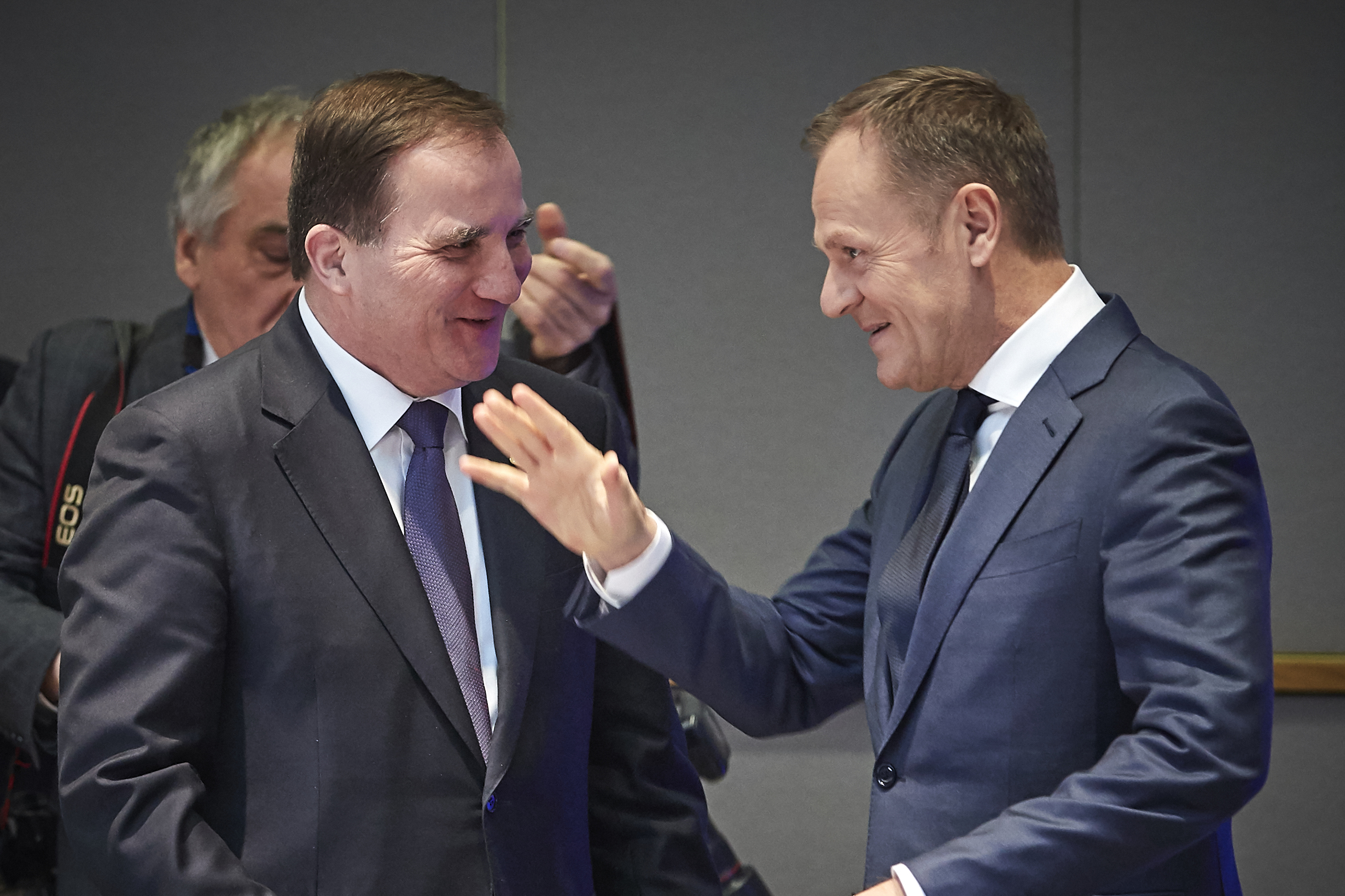 The EU's long-term budget
"The EU budget must go to the right things and be allocated equitably. We want to see a modern budget with money going to growth, security and handling migration," said Mr Löfven after the meeting. He also emphasised the need to shift priorities rather than increase resources.
This was the first time the heads of state and government had discussed the priorities for the next multiannual financial framework – the EU's long-term budget – for the period 2021 to 2027.
Ahead of European Parliament elections
Ahead of the European elections in the first half of 2019, the heads of state and government discussed how many members of the European Parliament each country should have. They also debated the lead candidate process, whereby the European Parliament nominates the candidates for the next European Commission President.
Prime Minister Stefan Löfven represented Sweden at the meeting in Brussels.