The Swedish Holocaust Museum will be established in Stockholm
The Statement of Government Policy presented by Stefan Löfven in the Riksdag in January 2019 announced that a new museum would be established to preserve and perpetuate the memory of the Holocaust. Today, 27 January, on Holocaust Remembrance Day, the Government has announced that the museum is to be established in July 2022 and that it will be located in Stockholm.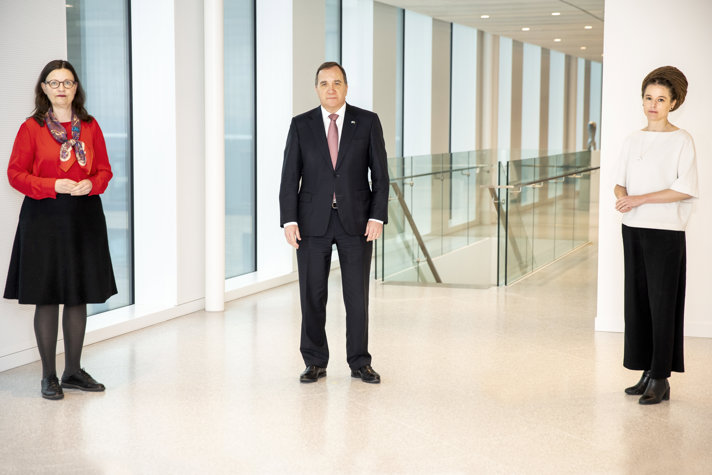 The Government will establish the Swedish Holocaust Museum as an independent museum within an existing museums agency. By doing so, the museum can be incorporated into an established organisation with management functions and museum expertise, thus providing stability for the new museum. Facilities for storage, conservation, archives and other functions can be jointly used and coordinated. If the museum is located in Stockholm, it will be easier for school pupils and the general public from around the country to visit.
Memories of the Holocaust can be found all over the country in all the local communities where thousands of Swedes volunteered to help refugees and survivors.
The Holocaust museum should collaborate with many key actors, such as county museums and local museums, both to facilitate involvement of the country's entire population in the activities and because the accounts, testimonies, objects and places concerning the Holocaust are found throughout the country.
The murder, persecution and terrible suffering of the Jewish people, Roma and millions of other victims of Nazism have left an indelible scar across Europe. Although the killing did not take place on Swedish soil, Sweden both influenced and was influenced by what happened. The Holocaust is also part of Sweden's history. As a society, we have an obligation to promote education, remembrance and research on the genocide committed by the Nazis and their allies so that new generations will be able to learn from history. The Swedish Holocaust Museum will be one way of doing so.