This content was published in the period between 21 January 2019 and 8 July 2021.
Sweden pushes for economic gender equality
On 8 March, International Women's Day, a stakeholder meeting was held at which Minister for Gender Equality Märta Stenevi and Minister for Foreign Affairs Ann Linde met with more than 40 civil society organisations to get input for Sweden's engagement in a global action coalition on economic gender equality.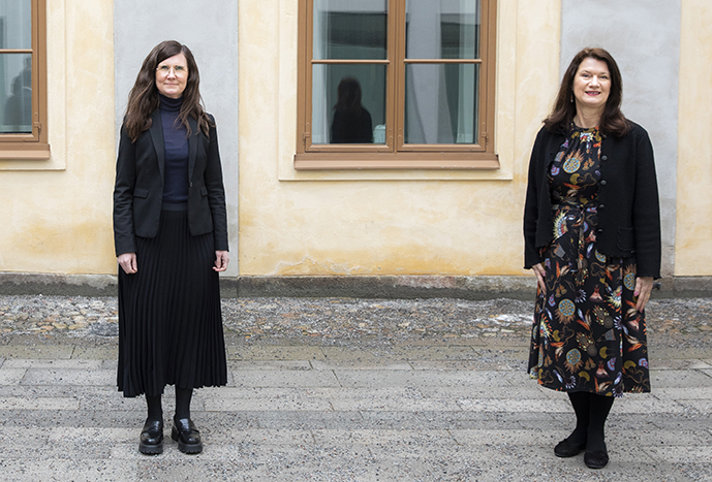 The global action coalition on economic gender equality is one of six action coalitions that will promote gender equality and women's and girls' rights as part of the Generation Equality Forum. This initiative was launched by UN Women together with various gender champions with the aim of fulfilling the international commitments made under the Beijing Platform for Action.
"As early as the UN Conference on Women, in Beijing in 1995, Hillary Clinton made the famous statement that 'human rights are women's rights and women's rights are human rights'. This is self-evident, but even so it is still far from being realised," says Minister Stenevi, and continues:

"In this action coalition, Sweden will contribute with its experience from working with economic and social reforms and gender equality policy. We will highlight issues such as individual taxation, parental leave, childcare reforms and gender-transformative budgeting. But above all, we will learn from other stakeholders and strengthen one another in our work – this is why the stakeholders meeting with civil society is so important."
Sweden shares the leadership of the action coalition with South Africa, Mexico, Spain and Germany, the OECD, the UN Capital Development Fund (UNCDF) and the Bill & Melinda Gates Foundation, and the civil society organisations Care International, FEMNET, the Huairou Commission, the International Trade Union Confederation (ITUC) and the Women's Working Group on Financing for Development. Sweden's priorities in the action coalition are efforts for economic and social reforms for gender equality, efforts against discriminatory legislation, a gender-equal labour market including promoting the initiative Global Deal, and a feminist trade policy.
"To strengthen economic gender equality, women and girls must have greater access to economic resources, work and education. The majority of the world's poorest are women, and this has increased during the pandemic. That's why extensive reforms for economic gender equality are needed, as are enhanced efforts to combat discriminatory legislation and norms that obstruct women's and girls' access to resources. Only then can we achieve the global goals on gender equality," says Minister Linde.
The action coalition's action plan for economic gender equality will be discussed at the Generation Equality Forum in Mexico City, to be held on 29–31 March 2021. The action plan will later be launched globally at the follow-up Generation Equality Forum in Paris, to be held on 30 June–2 July at which President Emmanuel Macron will be the host.
The Beijing Platform for Action is to contribute to the goals on gender equality, development and peace
The Beijing Platform for Action was launched to support efforts to achieve the goals set by the UN on gender equality, development and peace. It was adopted in 1995 at the Fourth World Conference on Women by representatives of 189 countries. The document establishes governments' commitments to improve women's rights. Member States reconfirmed and strengthened the Platform in 2000. Participants at the conference agreed on 12 critical areas concerning women's situations and for which UN Member States should actively work to accelerate gender equality efforts around the world.

Governments' commitments to abolish discrimination against women and remove all obstacles to gender equality are confirmed in the platform for action. The governments also recognise the need to incorporate a gender equality perspective in their activities and programmes that shows how account should be taken of women's and men's different conditions and roles.