This content was published in the period between 9 July 2021 and 30 November 2021
Lithuania's Minister for National Defence on visit to Sweden
On 8 October, Sweden's Minister for Defence Peter Hultqvist welcomed his Lithuanian counterpart, Arvydas Anušauskas, for a bilateral meeting in Stockholm. The security situation in the Baltic Sea region and further cooperation between Sweden and Lithuania were among the items on the agenda.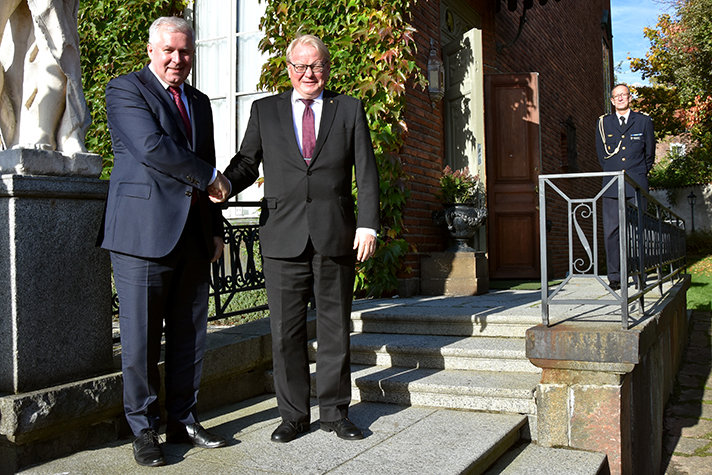 The two ministers concluded that the security situation in the Baltic Sea region has deteriorated over time.
"Against this backdrop, the Swedish Government's defence policy since 2015 is intended to increase national defence capability and strengthen international defence cooperation, Swedish-Lithuanian cooperation being one example," says Mr Hultqvist.
He and Mr Anušauskas discussed Nordic-Baltic defence cooperation as well as other forms of cooperation with a focus on northern Europe, such as the Joint Expeditionary Force (JEF) and the Northern Group.
Civil defence in the neighbourhood and coordination of civil and military defence – total defence – were also discussed.
"Sweden and the Baltic states have a long tradition of cooperation and shared views on common security challenges. We value the solidarity between us," says Mr Hultqvist.
In addition, the two defence ministers discussed recent developments in Afghanistan, Mali and Ukraine as well as defence cooperation within the EU.