EU defence ministers in agreement on continued support to Ukraine
On 30 August, Minister for Defence Peter Hultqvist took part in an informal meeting of EU defence ministers in Prague, Czechia. The meeting focused on continued support to Ukraine.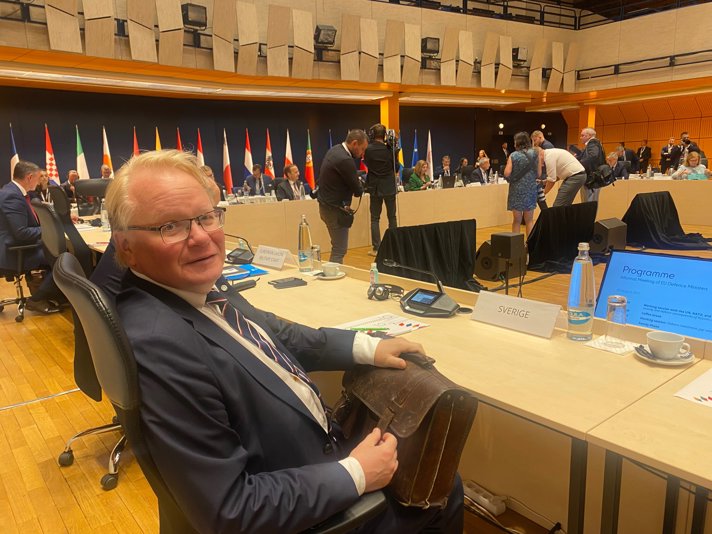 The agenda included discussions on the consequences of Russia's invasion of Ukraine and continued support from EU countries. Ukraine's Minister for Defence Oleksii Reznikov joined the meeting via videoconference and described the country's continued needs. During the meeting, it was noted that there is strong political support for the EU to continue developing a common military training initiative for Ukrainian citizens.
"The EU must continue to unite in support of Ukraine and closely cooperate with partners such as the United States and the United Kingdom. Sweden has taken a positive view of establishing a training initiative within the EU, so it is very good and important to further develop these efforts as part of long-term support to Ukraine," said Mr Hultqvist following the meeting.
Under-Secretary-General for Peace Operations Jean-Pierre Lacroix and representatives of NATO took part in some of the sessions. At the meeting, the EU defence ministers also discussed defence industry issues.
As part of the preparations leading up to Sweden's Presidency of the Council of the EU, Mr Hultqvist met with Czechia's Minister of Defence Jana Černochová and High Representative of the EU for Foreign Affairs and Security Policy Josep Borrell.