Ministry for Foreign Affairs
The Ministry for Foreign Affairs and Sweden's missions abroad are responsible for Sweden's foreign, development cooperation and trade policy.
News from Ministry for Foreign Affairs
UN High Commissioner for Refugees Filippo Grandi visits Sweden

This week, United Nations High Commissioner for Refugees Filippo Grandi is spending two days in Stockholm. During his visit he will meet Prime Minister Stefan Löfven,Minister for Justice and Migration Morgan Johansson, Minister for Foreign Affairs Ann Linde and Minister for International Development Cooperation Peter Eriksson. Yesterday he also took part in an evening discussion at the Swedish Institute of International Affairs together with State Secretary Per Olsson Fridh about how we can best deal with long-term humanitarian crises. The talks in Stockholm will focus on both urgent humanitarian crises and more strategic issues such as the financing of the UNHCR and implementation of the Global Compact on Refugees.

#GirlsTakeover – a global initiative to promote girls' rights and highlight their agency

Within the context of Sweden's feminist foreign policy, the Ministry for Foreign Affairs is taking part in the global #GirlsTakeover campaign. Through this campaign – an initiative of Plan International – girls all over the world will step into a leadership role on 11 October in connection with International Day of the Girl Child.
Sweden in the UN Security Council
After being elected by a wide margin to the United Nations Security Council, Sweden was a non-permanent member of the Council for the 2017–2018 term. As a principled member of the United Nations Security Council, Sweden took its cue from the foundation stones of international law, human rights, gender equality and a humanitarian perspective. The Swedish working method was characterised by listening, creativity, active diplomacy and an ambition to achieve results.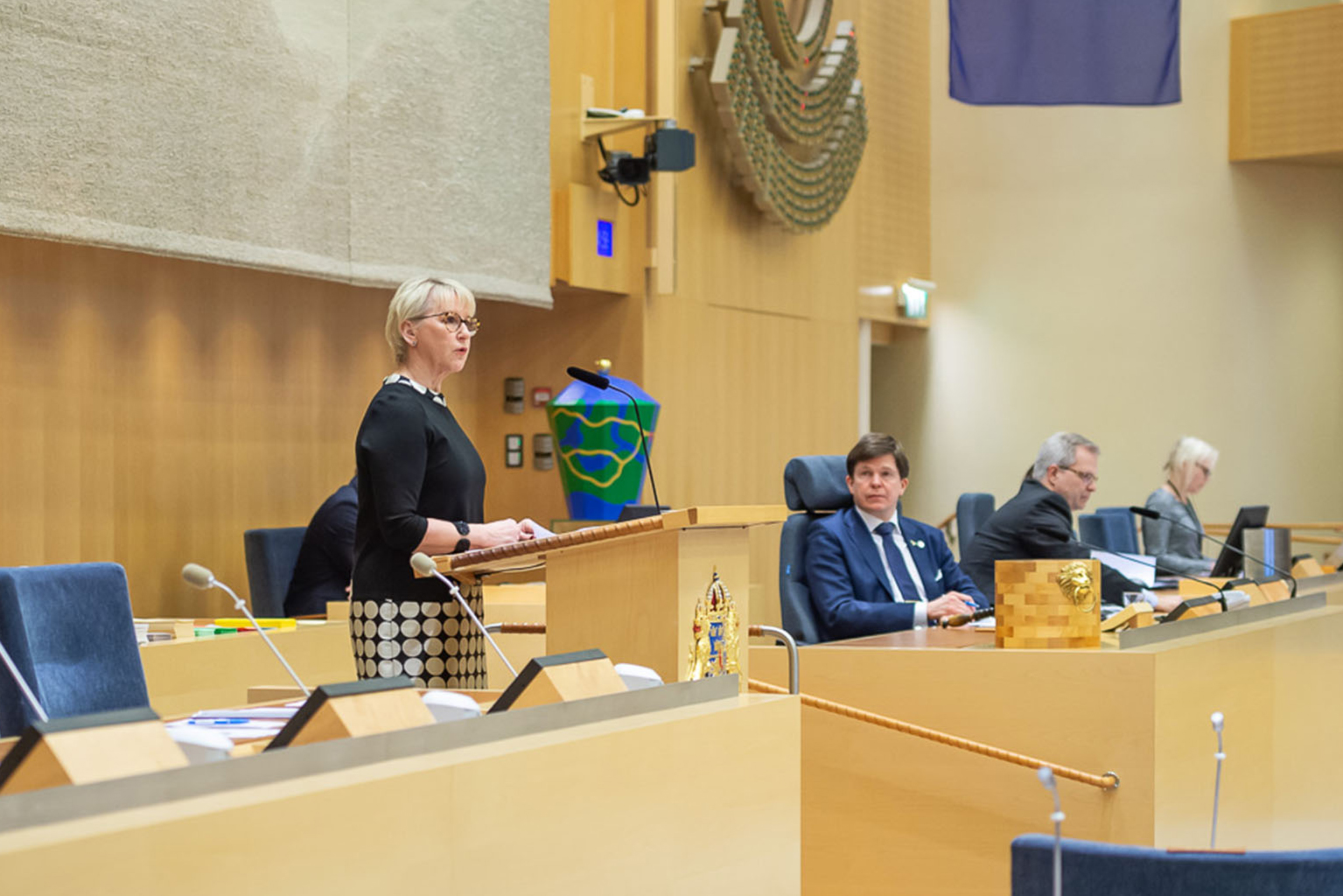 The Government's Statement of Foreign Policy 2019
Priorities and goals of the Government's foreign policy.
Feminist foreign policy
Equality between women and men is a fundamental aim of Swedish foreign policy. Ensuring that women and girls can enjoy their fundamental human rights is both an obligation within the framework of our international commitments, and a prerequisite for reaching Sweden's broader foreign policy goals on peace, and security and sustainable development.
Content from the Ministry for Foreign Affairs
Total 1535 hits.
Feminist Trade Policy

Sweden has the first feminist government in the world. This means that gender equality is central to the Government's priorities – in decision-making and resource allocation. Women and men must have the same power to shape society and their own lives; this is a human right and a matter of democracy and justice. There is also overwhelming evidence that gender equality boosts economic growth. Despite this, trade policy today benefits men more than women. With this in mind, the Swedish government's feminist trade policy includes six focus areas where we will step up efforts to ensure that trade policy and trade promotion activities benefit women and men equally.

100 million page views of articles on women through the MFA's WikiGap initiative

On Thursday 15 August, some 80 volunteers from more than 30 countries are invited to the Ministry for Foreign Affairs to celebrate the impact made by the MFA's and Wikimedia Sweden's international initiative, WikiGap. The initiative has gained a foothold in more than 60 countries and has so far resulted in 32 000 new or edited articles about women on Wikipedia. These articles have now been viewed more than 100 million times.

Minister for Foreign Trade Ann Linde to discuss feminist trade policy at Fashion Week Trade

On 15 August at Fashion Week Trade, Minister for Foreign Trade Ann Linde will be taking part in a round-table discussion on feminist trade policy and its relevance for the fashion industry. With more than 700 footwear, clothing, underwear, accessories and childrenswear collections, Fashion Week Trade is Sweden's largest fashion event, including for fashion buyers.

Award-winning Swedish-led religious dialogue in Cyprus

Salpy Eskidjian Weiderud, Executive Director of the Swedish-led Religious Track of the Cyprus Peace Process (RTCYPP), is today awarded the first-ever International Religious Freedom Award by the US Department of State.