Ministry for Foreign Affairs
The Ministry for Foreign Affairs and Sweden's missions abroad are responsible for Sweden's foreign, development cooperation and trade policy.
Responsible ministers
Ann Linde
Minister for Foreign Trade, with responsibility for Nordic affairs
News from Ministry for Foreign Affairs
France and Sweden announce joint decision to develop a common strategy for combating human trafficking for sexual exploitation

Today - on the International Women's Day - the Government of France and the Government of Sweden are proud to announce our joint decision to develop a common strategy for combating human trafficking for sexual exploitation in Europe and globally.

Ludwig Göransson receives the Government's Music Export Prize 2018

The Government's prize for extraordinary services to Swedish music exports in 2018 has been awarded to composer and producer Ludwig Göransson. The Government's 2018 Special Prize for long-standing contributions to Swedish music exports has been awarded this year to Thomas Johansson, Live Nation. The commendation for achievements of particular importance to the internationalisation of Swedish music has been awarded to Musikmakarna and Ulla Sjöström.
Sweden in the UN Security Council
After being elected by a wide margin to the United Nations Security Council, Sweden was a non-permanent member of the Council for the 2017–2018 term. As a principled member of the United Nations Security Council, Sweden took its cue from the foundation stones of international law, human rights, gender equality and a humanitarian perspective. The Swedish working method was characterised by listening, creativity, active diplomacy and an ambition to achieve results.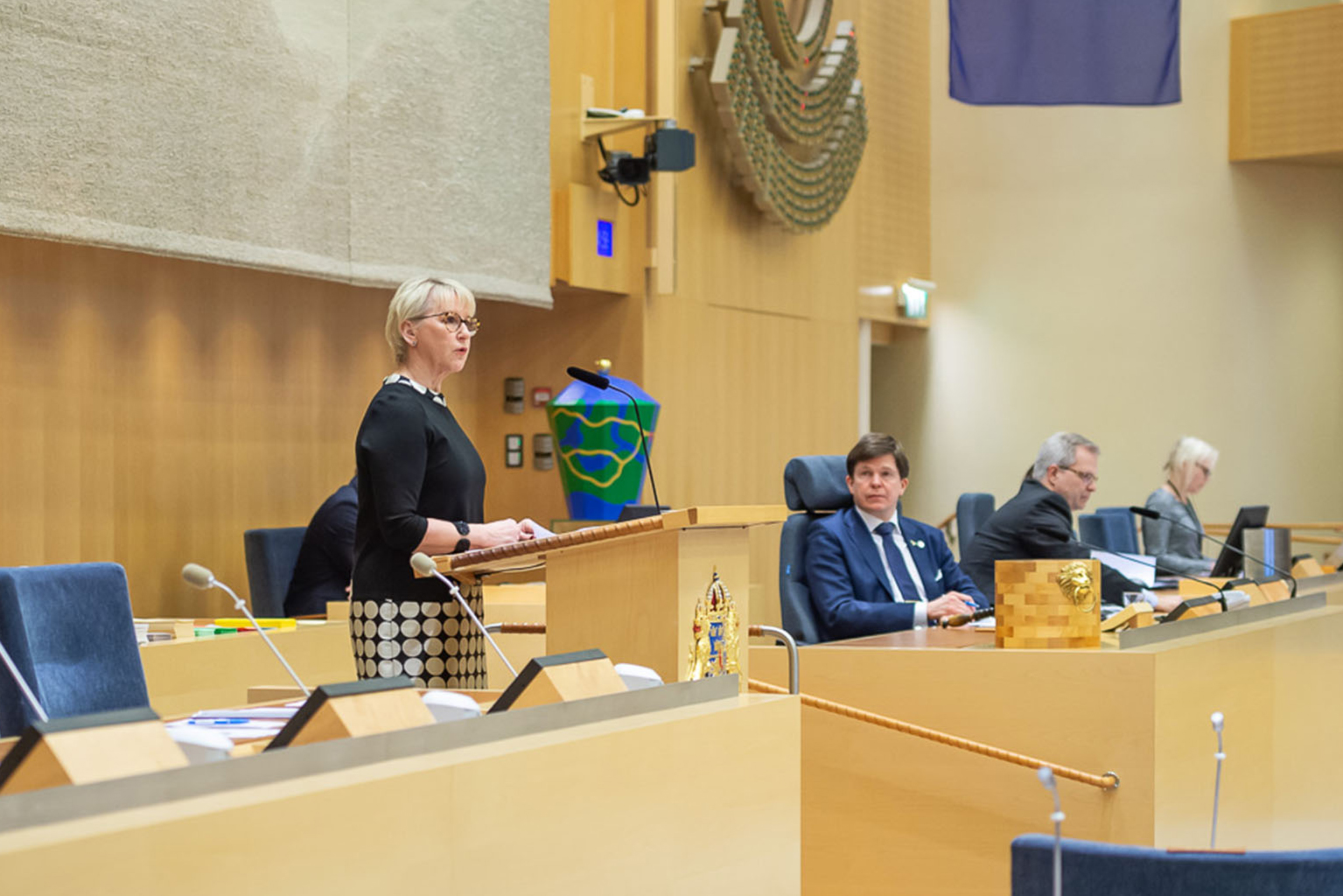 The Government's Statement of Foreign Policy 2019
Priorities and goals of the Government's foreign policy.
Feminist foreign policy
Equality between women and men is a fundamental aim of Swedish foreign policy. Ensuring that women and girls can enjoy their fundamental human rights is both an obligation within the framework of our international commitments, and a prerequisite for reaching Sweden's broader foreign policy goals on peace, and security and sustainable development.
Keyboard navigation in the search filter is done by using a combination of the TAB, ENTER, and ARROW keys. Start by pressing the TAB key to enter the filter module. Use the arrow keys to move between tabs. To select a desired tab, use the TAB key.
You can filter the information so that only what you are interested in is displayed

Selection
Can't find what you're looking for? Do an advanced search.