Ministry for Foreign Affairs
The Ministry for Foreign Affairs and Sweden's missions abroad are responsible for Sweden's foreign, development cooperation and trade policy.
Responsible ministers
Anna Hallberg
Minister for Foreign Trade, with responsibility for Nordic Affairs
News from Ministry for Foreign Affairs
New ministers in the Government

On Tuesday 10 September, Prime Minister Stefan Löfven presented changes within the Government. New Minister for Foreign Affairs and head of the Ministry for Foreign Affairs is Ann Linde. New Minister for Foreign Trade, with responsibility for Nordic affairs is Anna Hallberg.

Sweden signs memorandum of understanding with Uruguay

State Secretary for Foreign Affairs Annika Söder and Uruguay's Vice Minister of Foreign Affairs Ariel Bergamino today signed a memorandum of understanding on establishing bilateral consultations for multilateral issues. The MoU provides Sweden with the opportunity to deepen cooperation and coordinate political positions in multilateral contexts with an important and like-minded Latin American country.
Sweden in the UN Security Council
After being elected by a wide margin to the United Nations Security Council, Sweden was a non-permanent member of the Council for the 2017–2018 term. As a principled member of the United Nations Security Council, Sweden took its cue from the foundation stones of international law, human rights, gender equality and a humanitarian perspective. The Swedish working method was characterised by listening, creativity, active diplomacy and an ambition to achieve results.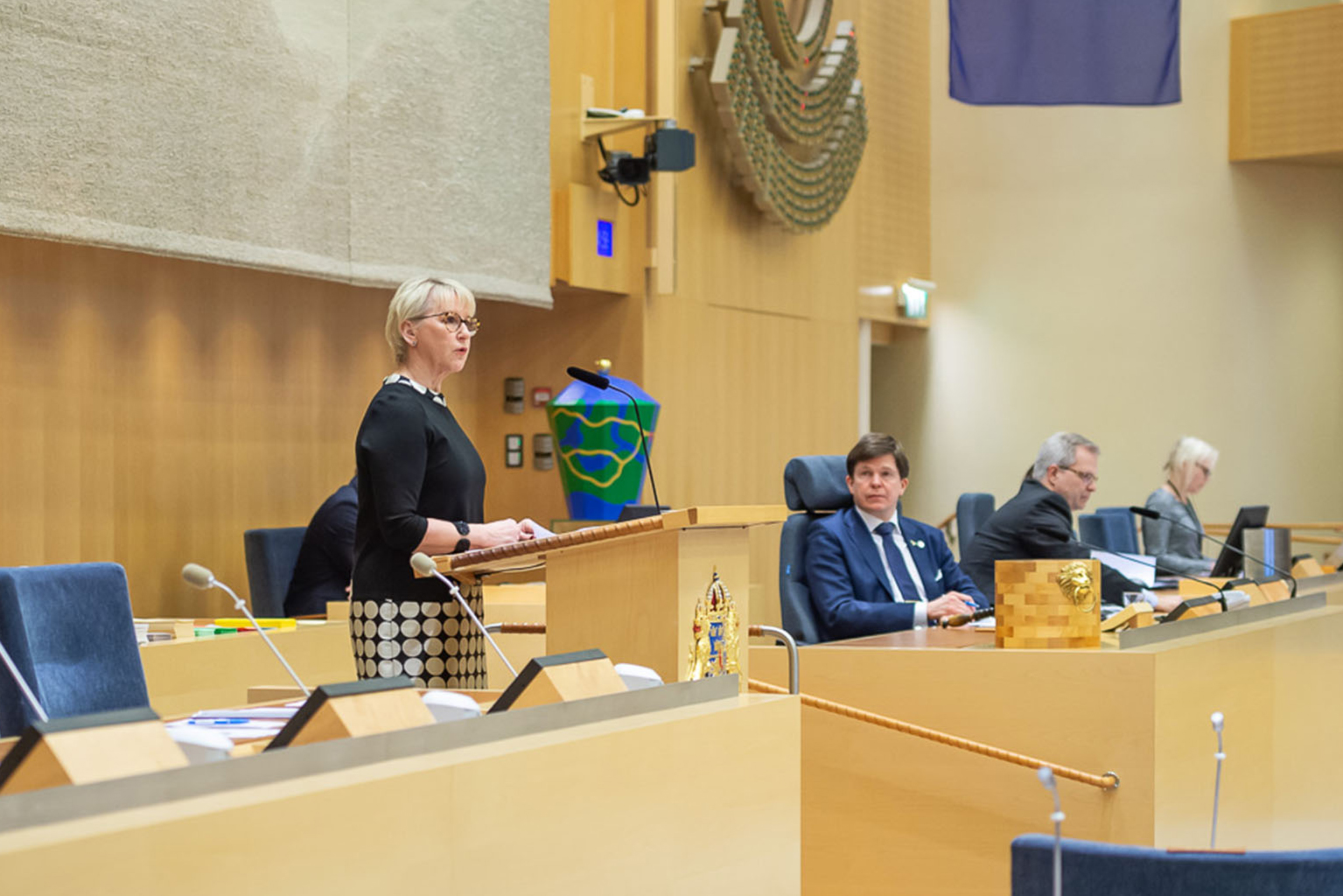 The Government's Statement of Foreign Policy 2019
Priorities and goals of the Government's foreign policy.
Feminist foreign policy
Equality between women and men is a fundamental aim of Swedish foreign policy. Ensuring that women and girls can enjoy their fundamental human rights is both an obligation within the framework of our international commitments, and a prerequisite for reaching Sweden's broader foreign policy goals on peace, and security and sustainable development.
Content from the Ministry for Foreign Affairs