Ministry for Foreign Affairs
The Ministry for Foreign Affairs and Sweden's missions abroad are responsible for Sweden's foreign, development cooperation and trade policy.
Responsible ministers
Ann Linde
Minister for Foreign Trade, with responsibility for Nordic affairs
News from Ministry for Foreign Affairs
Swedish Forum on Gender Equality followed up in Tunisia

On 24–26 April, Tunisia will host the Tunis Forum on Gender Equality, an international conference to strengthen global gender equality efforts. The Forum follows up the international gender equality conference hosted in Stockholm in April 2018, and has been co-organised by the Government of Tunisia, UNDP and UN Women.

SEK 500 million to Green Climate Fund brought forward

Increased access to renewable energy through development cooperation is crucial, both for reduced climate impact and the transition to a climate-smart society, and also for sustainable economic development. Through an amendment to appropriation directions, the Government is investing in greater speed and quality in climate efforts.

Speech by Swedish Minister for Foreign Affairs at "Capturing Technology. Rethinking Arms Control." in Berlin

Berlin, 15 March 2019 Check against delivery
Sweden in the UN Security Council
After being elected by a wide margin to the United Nations Security Council, Sweden was a non-permanent member of the Council for the 2017–2018 term. As a principled member of the United Nations Security Council, Sweden took its cue from the foundation stones of international law, human rights, gender equality and a humanitarian perspective. The Swedish working method was characterised by listening, creativity, active diplomacy and an ambition to achieve results.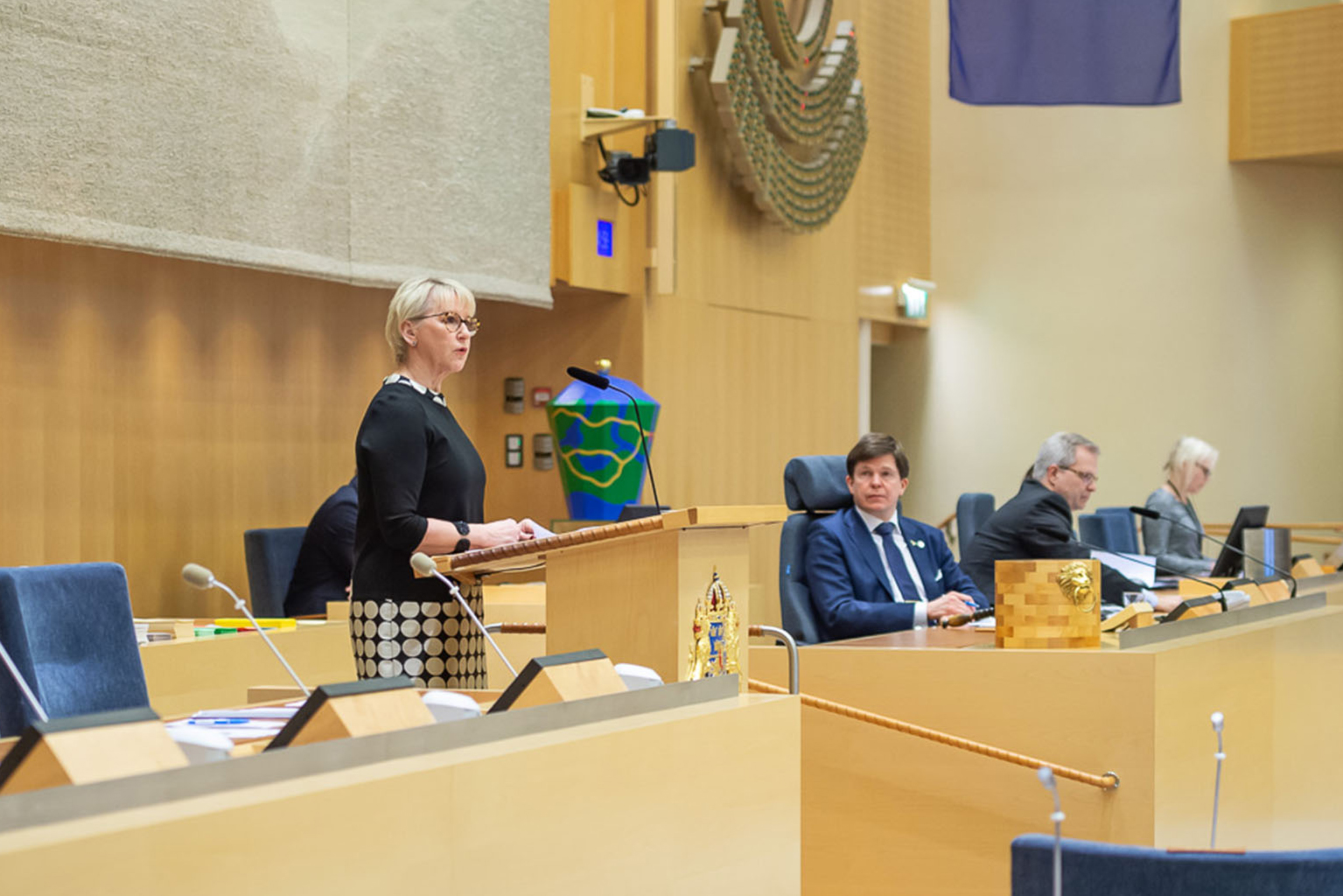 The Government's Statement of Foreign Policy 2019
Priorities and goals of the Government's foreign policy.
Feminist foreign policy
Equality between women and men is a fundamental aim of Swedish foreign policy. Ensuring that women and girls can enjoy their fundamental human rights is both an obligation within the framework of our international commitments, and a prerequisite for reaching Sweden's broader foreign policy goals on peace, and security and sustainable development.
Content from the Ministry for Foreign Affairs
Total 1510 hits.
Sweden to host a youth perspective conference in the Barents region

On 12 June, young people from Sweden, Finland, Norway and Russia will meet in Luleå together with national and regional representatives and experts in the framework of the Swedish Chairmanship of the Barents Euro Arctic Council to discuss concrete and forward-looking proposals to increase youth engagement and influence in the Barents region.

Internet freedom in decline – a threat to our democracy

The internet must not be a place where hate campaigns and disinformation take over the flow of information. We must have clear requirements for large corporations that dominate social media globally. It is in everyone's interest that we do not leave the responsibility for our public debate and meeting places to companies, write Carin Jämtin, Margot Wallström and Peter Eriksson.

Joint statement on the situation in the Republic of Moldova

France, Germany, the United Kingdom, Poland and Sweden have noted with close attention the recent developments in the Republic of Moldova. Following the Parliamentary elections, a democratically elected Parliamentary majority has taken important decisions including the formation of a government.