Ministry for Foreign Affairs
The Ministry for Foreign Affairs and Sweden's missions abroad are responsible for Sweden's foreign, development cooperation and trade policy.
Responsible ministers
Anna Hallberg
Minister for Foreign Trade, with responsibility for Nordic Affairs
News from Ministry for Foreign Affairs
The Government to take part in opening of UN General Assembly 17–30 September

Next week, Prime Minister Stefan Löfven, Minister for Environment and Climate, and Deputy Prime Minister, Isabella Lövin, Minister for Foreign Affairs Ann Linde and Minister for International Development Cooperation Peter Eriksson will travel to New York for the opening of the UN General Assembly.

Prime Minister Löfven will also take part in the Climate Action Summit ."Sweden will be the world's first fossile free welfare nation", he says ahead of the summit.

New ministers in the Government

On Tuesday 10 September, Prime Minister Stefan Löfven presented changes within the Government. New Minister for Foreign Affairs and head of the Ministry for Foreign Affairs is Ann Linde. New Minister for Foreign Trade, with responsibility for Nordic affairs is Anna Hallberg.
Sweden in the UN Security Council
After being elected by a wide margin to the United Nations Security Council, Sweden was a non-permanent member of the Council for the 2017–2018 term. As a principled member of the United Nations Security Council, Sweden took its cue from the foundation stones of international law, human rights, gender equality and a humanitarian perspective. The Swedish working method was characterised by listening, creativity, active diplomacy and an ambition to achieve results.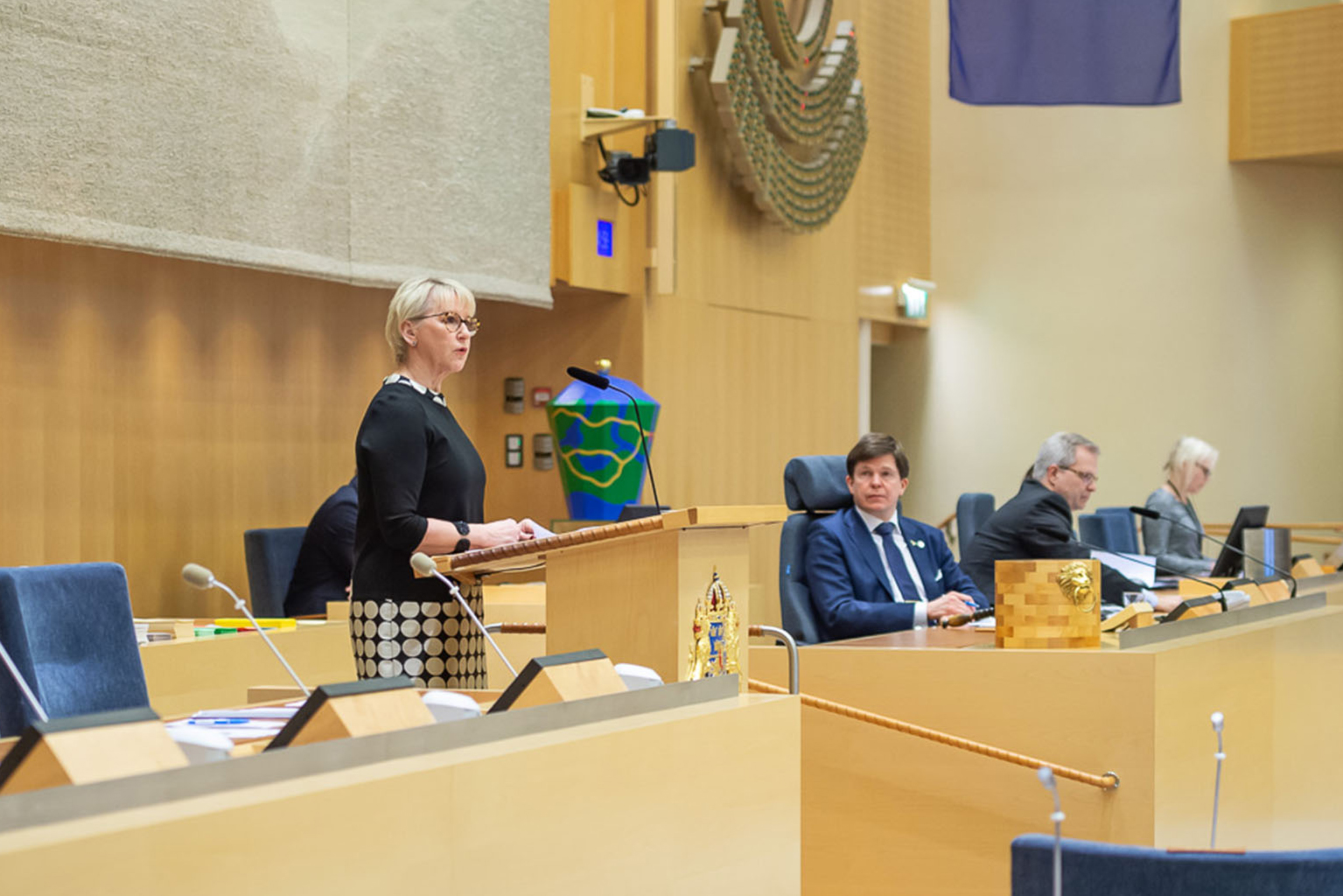 The Government's Statement of Foreign Policy 2019
Priorities and goals of the Government's foreign policy.
Feminist foreign policy
Equality between women and men is a fundamental aim of Swedish foreign policy. Ensuring that women and girls can enjoy their fundamental human rights is both an obligation within the framework of our international commitments, and a prerequisite for reaching Sweden's broader foreign policy goals on peace, and security and sustainable development.
Content from the Ministry for Foreign Affairs
Total 1517 hits.
"The EU Eastern Partnership has been a success"

Ten years ago, Sweden, together with Poland, initiated the EU's Eastern Partnership. As the partnership now enters its second decade, it is a good time to highlight three priorities for its future development, writes Swedish Minister for Foreign Affairs Margot Wallström.

A new sustainable export initiative throughout the country

Making the entire Nordic region the first integrated 5G zone and getting Swedish companies to export more. Listen to Minister for Foreign Trade with responsibility for Nordic affairs Ann Linde talk about some of her priorities during this electoral period.

A digital Team Sweden on Sweden Abroad

Swedish trade with the rest of the world is constantly increasing. Today, three quarters of Sweden's goods exports go to Europe. We export most to Germany, followed by Norway, Finland, Denmark, the United States and the Netherlands. We want to help Swedish businesses find new trading partners, businesses and markets to increase their global sales. At the same time, we also want to help foreign businesses and individuals who want to do business with Sweden find the right entry points.