State Secretary to Prime Minister Stefan Löfven. State secretaries are politically appointed senior officials at the Government Offices who lead the work of a ministry directly under the head of the ministry or another minister. State secretaries are responsible for planning and coordination.

Download: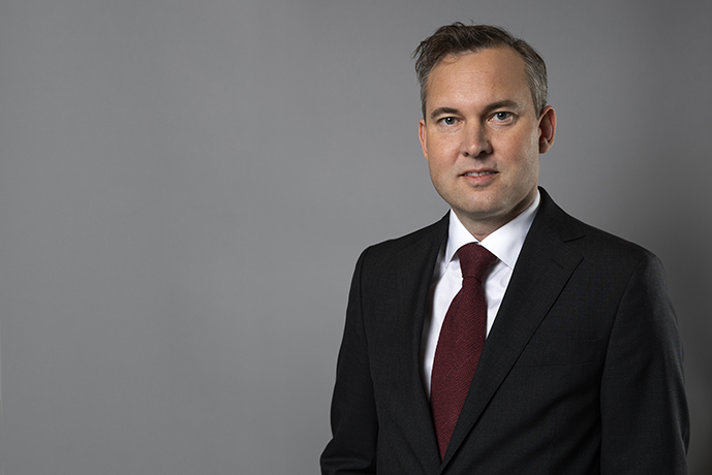 Areas of responsability
Nils Vikmång supports the Prime Minister in his role as head of government and head of the Government Offices. He also has responsibility after the Prime Minister for management and division of labour in the Prime Minister's Office.
Personal
Born 1976. Married, two children. Lives in Huddinge.
Educational background
1995
Master's level studies in political science (not completed), Linköping University
1992–1995
De Geer Upper Secondary School, social sciences programme, Norrköping
Positions and assignments
2021–
State Secretary to Prime Minister Stefan Löfven, Prime Minister´s Office
2017–2021
State Secretary to Prime Minister Stefan Löfven, Prime Minister´s Office
2016–2017
State Secretary to Minister for Energy Ibrahim Baylan, Prime Minister's Office
2014–2016
State Secretary to Minister for Energy Ibrahim Baylan
2008–2014
Senior ombudsman, Swedish Social Democratic Party, Stockholm County
2007–2008
Communication ombudsman, Swedish Social Democratic Party
2004–2006
Political Adviser to then Minister for Schools Ibrahim Baylan, Ministry of Education
2002–2004
Ombudsman, Norrköping municipal party organisation
1999–2002
Organisational representative, Swedish Social Democratic Youth League

1998–1999
Political secretary, Norrköping municipality
Elected positions
2010–2014
Member, Stockholm County Council
2010–2014
Alternate member, Stockholm County Council Executive Board