Foreign and security policy
Foreign policy is about Sweden's relations with and policies towards other countries. Preventing risks and threats is an important part of security policy, which in turn is part of foreign policy. Swedish policy is pursued via direct relations with other countries and also through bodies such as the EU and the UN.
Responsible for foreign and security policy
Responsible minister
Responsible ministry
News about foreign and security policy
Handbook for Sweden's feminist foreign policy

The Swedish Ministry for Foreign Affairs is launching a handbook for Sweden's feminist foreign policy. This handbook should be a resource for international work relating to gender equality and all women's and girls' full enjoyment of human rights. It contains a selection of methods and experiences that can provide examples and inspiration for further work of the Swedish Foreign Service, other parts of the civil service and society as a whole. The handbook also describes the first four years of working with a feminist foreign policy. Thereby, it responds to the considerable national and international interest in this policy.

Talks between Swedish and North Korean foreign ministers concluded

On 15–17 March, Swedish Minister for Foreign Affairs Margot Wallström and North Korean Minister of Foreign Affairs Ri Yong-ho met in Stockholm for talks. The North Korean delegation also paid a courtesy call on Swedish Prime Minister Stefan Löfven. The talks focused primarily on the security situation on the Korean peninsula, which is high on the UN Security Council agenda. Sweden is a member of the Security Council for the 2017–2018 term.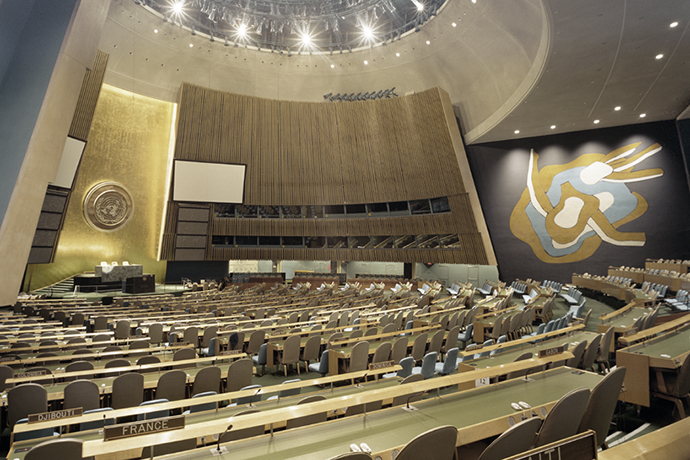 Sweden and the UN
The United Nations is a central arena for Sweden's action to address global challenges. Through the UN, Sweden contributes to conflict prevention, peace efforts, rebuilding of conflict-affected states, and disarmament and non-proliferation. The UN is also an important channel for Sweden's humanitarian work and our efforts to fight poverty, promote sustainable development and combat climate change. Other priorities for Sweden in the UN include strengthening international law and promoting human rights and gender equality issues. The three pillars of the UN – peace and security, development and human rights – are inextricably linked and mutually reinforcing. It is impossible to achieve success in one of these areas without also strengthening the others.
Feminist foreign policy
Equality between women and men is a fundamental aim of Swedish foreign policy. Ensuring that women and girls can enjoy their fundamental human rights is both an obligation within the framework of our international commitments, and a prerequisite for reaching Sweden's broader foreign policy goals on peace, and security and sustainable development.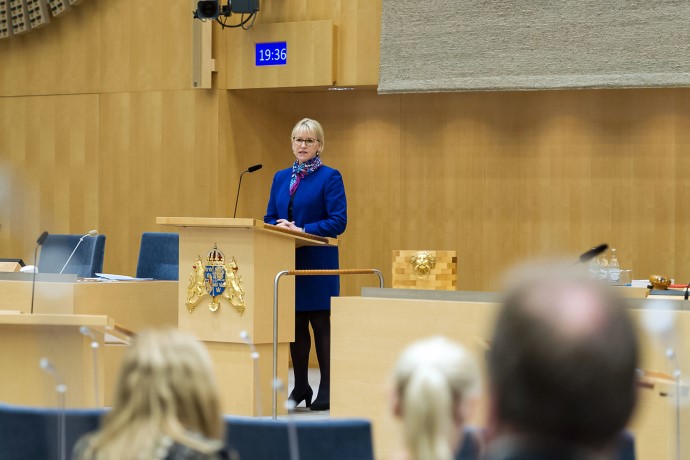 Statement of Foreign Policy 2018
On Wednesday 14 February 2018, Minister for Foreign Affairs Margot Wallström presented the Statement of Foreign Policy to the Riksdag.
Sweden in the UN Security Council
Sweden is a non-permanent member of the UN Security Council in 2017–2018. As an open country that is dependent on the rest of the world, it is in Sweden's interests to contribute to and defend the international order, at the heart of which lie the United Nations and the Security Council.
Keyboard navigation in the search filter is done by using a combination of the TAB, ENTER, and ARROW keys. Start by pressing the TAB key to enter the filter module. Use the arrow keys to move between tabs. To select a desired tab, use the TAB key.
Help: get help with the filter