This content was published in the period between
-
Peter Eriksson is no longer a government minister, Minister for International Development Cooperation
-
Minister for Housing and Digital Development
-
Ann Linde presents the 2020 Statement of Foreign Policy
Today, Minister for Foreign Affairs Ann Linde is presenting the Government's Statement of Foreign Policy to the Riksdag. The Statement, which summarises the Government's foreign policy priorities for 2020, includes a new announcement on strengthened efforts to combat organised crime. Also notable in the Statement is a stronger focus on security in Europe ahead of Sweden assuming the role of Chair of the Organization for Security and Co-operation in Europe in 2021.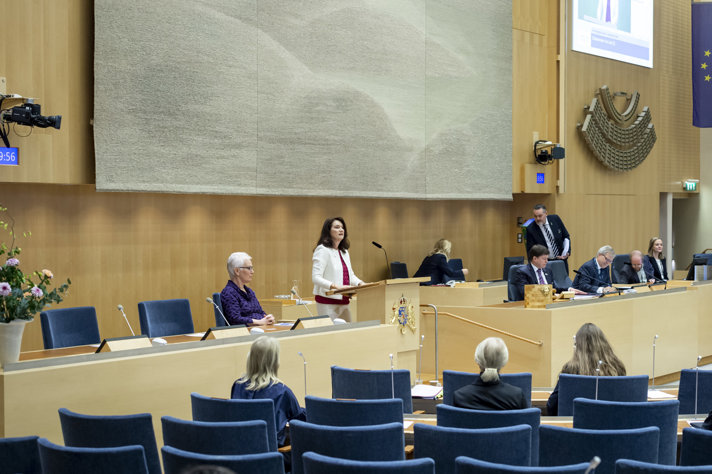 "My principal duty is to work for security in Sweden. International developments affect us, regardless of whether they involve security in our neighbourhood, climate change or the pushback against democracy. Organised crime is a good example of this, because it has clear international links," says Minister for Foreign Affairs Ann Linde.
Another new announcement is that the Government is strengthening its focus on trade union rights abroad as part of its Drive for Democracy, launched last year in the Statement of Foreign Policy.
The Statement of Foreign Policy will be delivered in the Riksdag on 12 February at 9.00.