This content was published in the period between 3 October 2014 and 20 January 2019
Ministers on this page who have left the Government
Between 3 October 2014 and 30 November 2021 he was Prime Minister.
Ministers on this page who have left the Government
Between 3 October 2014 and 30 November 2021 he was Prime Minister.
Stockholm 2 June
Check against delivery.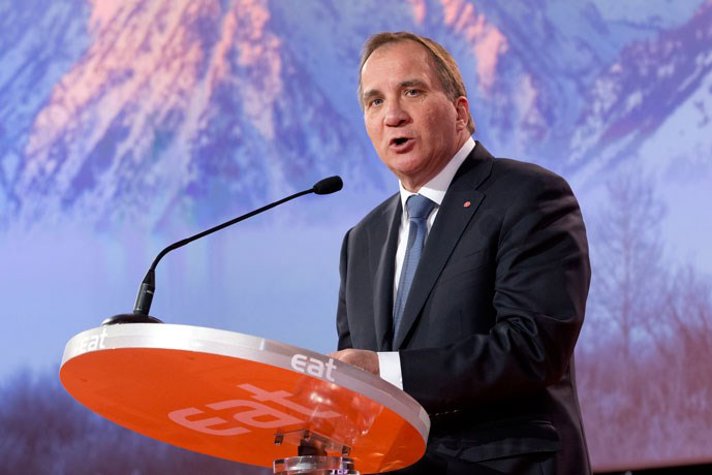 Thank you very much for inviting me. I appreciate the opportunity to be here and am happy you chose Sweden and Stockholm for this important forum.
Last year I met my friend and colleague, Jonas Gahr Støhre, at the World Economic Forum. We noted that there has been a major shift in the debate.
We compared the present with the situation 25 years ago.
At that time, equality was a word very much owned by Social Democrats. It was seen as something unrealistic and even wrong.
This has changed. And that was obvious in Davos.
Equality is now acknowledged as a driving force for development, as a means to create innovative societies. Today, even economists warn against social division. For one simple reason: equal societies perform better. So my message here today is: if we want to improve health and sustainability, we must perform better on equality.
There is good news – the world's middle class is growing. Extreme poverty has been reduced by half. The first Millennium Development Goal was reached before schedule.
But there is also bad news. Inequality around the world is rising. Wealth is increasingly concentrated in the hands of a few. The world's richest 80 people own assets worth as much as the 3.5 billion poorest people's. It is beyond comprehension.
Yesterday I met with the President of India, Shri Pranab Mukherjee, he reminded me of Mahatma Ghandi's words. "The world has enough for everyone's need, but not enough for everyone's greed."
And we can see this trend in Sweden as well. Inequality has risen more than in the rest of the OECD, and this has affected productivity and sustainability. It has affected health.
Take the metro here in Stockholm, take the red line. Get on in Danderyd and get off in Vårby gård. This is a trip that takes 42 minutes. Life expectancy drops four years between these two stations.
And the health gap continues to widen in Sweden. This is due to social and economic inequality.
My point is – closing the gap is key.
I would like to mention two initiatives that we, as a government, have prioritised at national level to promote health and sustainable food production.
First, we are committed to eliminating the health gap within a generation. A national commission for equitable health will be appointed shortly. Efforts to improve public health will be strengthened, as will follow-up. There will be a clearer division of responsibilities in the public sector. Prevention must be included. We will tackle the social determinants of poor health.
Second, we will present a new Swedish food strategy. This strategy will cover the entire food chain, from primary production all the way to the consumer. We have the resources for sustainable food production. We have know-how, we have high environmental awareness. We have a lot of land and clean water. Based on these good conditions, Sweden can produce safe and high quality products. And we can do it sustainably. Our aim is to increase food production and make the rural areas in Sweden more viable. This is a win-win strategy.
The challenges we face at national level are mirrored globally in several ways.
Food is lost – up to 30 per cent. In high income countries because we throw food away (often edible food), in low income countries because of losses in the production chain.
Obesity is now a bigger health risk globally than malnutrition. But many developing countries actually have a double burden – undernourishment and overweight.
In all countries a lot of food production contributes to climate change and environmental damage.
Initiatives for better health and food security must be taken both nationally and globally. And they need to be addressed together.
Cooperation between science, policy, civil society and business will lead the way not only for decision-making, but for new solutions and innovations, and more sustainable food production.
If we do this right we can create new jobs while promoting better health and sustainable development. We can do what our late Foreign Minister Anna Lindh once said about youth unemployment and climate change: "From two problems, we create one opportunity".
This year these issues will be brought to the United Nations Summit to adopt the post-2015 agenda in September and to the climate change negotiations in Paris in December.
We have a momentum for new commitments. Development should include everyone. It should be sustainable, because we owe that to future generations. It should be equal, because this is as economically smart as it is morally right.
Thank you very much.