Sweden invited to join NATO at Madrid Summit
On 29–30 June, Prime Minister Magdalena Andersson took part in NATO's Madrid Summit. During the Summit, NATO members decided to invite Sweden and Finland to join.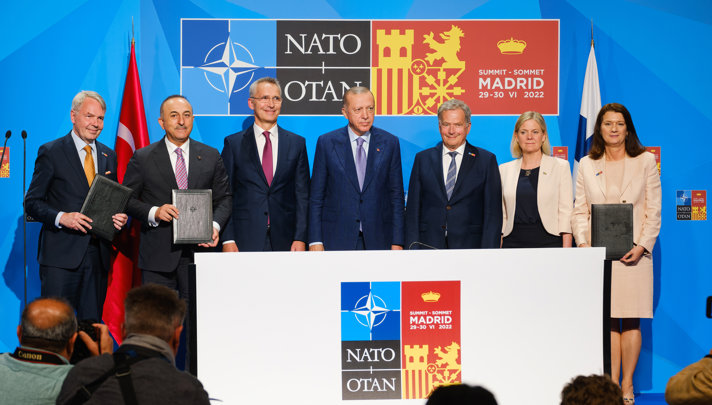 After the Summit, Ms Andersson said that it had been three important days for Sweden's security, but she began with a few words about Ukraine.
"We must not forget the Ukrainian people who continue to fight not only for their country, but also for the fundemental right to self-determination. That's why we must continue to support the defence of Ukraine," said Ms Andersson.
She announced the Government's decision to send additional weapons and materiel valued at SEK 500 million to Ukraine. The support requested by Ukraine includes mine clearance equipment and anti-tank weapons.
Signing of accession protocol planned for next Tuesday
Ms Andersson said that the Madrid Summit was a milestone not only for Sweden and Finland, but for NATO as a whole, and that support for Sweden and Finland has been "almost deafening".
"The plan is to sign the accession protocol next Tuesday. I will send Minister for Foreign Affairs Ann Linde to Brussels. After that, we will be able to participate with very few restrictions as an observer. Technical discussions with NATO are also planned for next week."
"Sweden will be more secure as a NATO member – and NATO will be stronger with Sweden as a member country," concluded Ms Andersson.