Enterprise and industrial policy is governed by an explicit employment goal. The number of people who work and the number of hours worked in the economy are to increase so much that Sweden achieves the lowest unemployment rate in the EU in 2020. The Government wants to strengthen the business climate so that more people start businesses and so that existing businesses and potential businesses can grow, export and employ more people. Making it easier for companies to develop and run their businesses will remain a priority for the Government during this electoral period.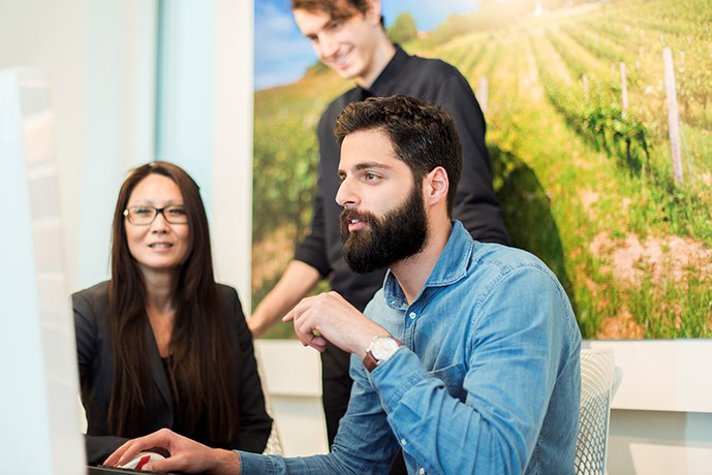 An important factor for growth and employment is that Swedish companies have competitive conditions in relation to the rest of the world. This is why the Government's objective for simpler regulation is 'Sweden is to be digital, transparent and innovation-promoting for simpler and competitive business.'
Two areas
To reach the objective, simplification efforts focus on two areas: 'Better service' and 'More fit-for-purpose regulations', and they will be monitored against four objectives. The objectives for 'Better service' are that it should be easier to submit information and that service should be improved and processing times shortened. For the area 'More fit-for-purpose regulations', the objectives are that regulations should promote companies' growth and that costs incurred as a result of regulations should be reduced.
All objectives have 2020 as the target year, but will be monitored and developed continuously. An annual follow-up of the objectives is to be submitted in the Government's Budget Bill.
Simplification with digitalisation in focus
There is untapped potential in digitalisation as a tool for business simplification and there is also an expectation on the part of Swedish citizens and businesses that more dealings with public authorities should be conducted digitally. We will probably encounter even greater requirements for public authorities to re-use and share information between them before questions are sent to companies. Digitalisation will bring with it completely new requirements in terms of contact with public administration.
This is why the word 'digital' comes first in the Government's objective for simpler regulations: 'Sweden is to be digital, transparent and innovation-promoting for simpler and competitive business.'
A digital state administration provides the basis for making contact between companies and public authorities easier. Fully digital workflows make it easier for companies to get things right from the start, have their cases processed more quickly and more easily check case status. The Government considers that, as far as possible and where relevant, digital services are to be the first choice in the public sector's contacts with citizens, organisations and businesses.
Digital simplification in municipalities
In June, the Government concluded an extended agreement with the Swedish Association of Local Authorities and Regions on cooperation for simpler tourism industry with the help of new national digital solutions. The aim of the agreement is to be able in 2018 to offer restaurant businesses in Sweden digital services to start and run their business. The agreement is also extended so that businesses within the tourism industry will be able to use digital services to start and run their business in 2019. The Swedish Agency for Economic and Regional Growth and the Swedish Companies Registration Office have also been tasked to ensure that the aim of the agreement is reached. This is one of the initiatives within 'Digital first', which is an undertaking the Government is doing to step up efforts to digitalise public administration in Sweden.
The restaurant sector and the tourism industry has been chosen not just because they are important for growth and employment, but also because these businesses are subject to a great deal of regulations requiring extensive contact with local government and public authorities to get the necessary permits in place. The project will begin with these areas and then continue with other sectors and processes.
Simplification at EU level
- Clear signal to the European Commission: Do more to reduce the unnecessary burden on businesses. It is extremely important to Swedish and European companies' global competitiveness says Mikael Damberg, Minister for Enterprise and Innovation.
A large part of the legislation that affects Swedish companies is decided at EU level. Simplification in the EU is a long-term project that requires a continuous focus to yield results. This is why consistent efforts have been undertaken to reduce the administrative burden and bureaucracy resulting from EU legislation. Sweden supports the European Commission's Regulatory Fitness and Performance Programme (REFIT) and is one of the countries pushing for impact assessments to be better, for the European Commission to set objectives for business simplification and for all legislative work to be based on the needs of small businesses. Regulations that are tailored to small businesses also work well for large companies, but the opposite is not always the case. The measures are ultimately aimed at strengthening growth in Europe.