Prime Minister meets with party leaders to brief them on the security situation.
After a meeting with the Riksdag party leaders on 31 January, Prime Minister Ulf Kristersson held a press conference on Sweden's security in connection with recent weeks' events in Stockholm and their international consequences.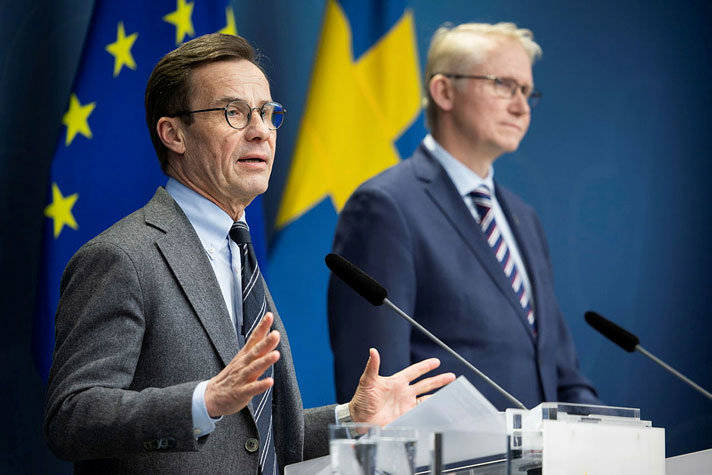 – "Events in Stockholm in recent weeks have made it clear how complex protecting our security is, and how closely individual domestic events and international developments are interlinked," said Mr Kristersson.
The ability of individual demonstrations in Sweden to have direct consequences on Sweden's international image and its security was highlighted at the press conference, as well as how foreign actors can take advantage of demonstrations as a means to harm Sweden.
– "We are in the most serious security situation since the Second World War. Actions that are legal, and within the framework of freedom of expression in Sweden, can nevertheless have major consequences for national security. The groups and individuals who carry out these types of actions become – in the current security situation – useful idiots for forces that wish Sweden harm," said Mr Kristersson.
The Government has taken a number of measures in response to the situation, not least in terms of diplomatic relations with Muslim countries and organisations. In addition, Mr Kristersson has informed the UN Secretary-General António Guterres of the situation.
At the press conference, Mr Kristersson also stated that this active dialogue will continue in the coming days.
Mikael Tofvesson, head of the Swedish Psychological Defence Agency's Operations Department, also attended the press conference and presented a status report.