An ambitious climate, energy and environmental policy
The EU must continue to be a leader in climate action. Emissions of greenhouse gases must decrease and the share of renewable energy sources increase. The Paris Agreement of 2015 was a historic step, but now the EU and the rest of the world must implement the Agreement and show that the fight against climate change goes beyond words. Higher ambitions are needed to reach the Paris Agreement's goal of keeping the global temperature rise well below 2 degrees Celsius and efforts need to be made to limit it to 1.5 degrees.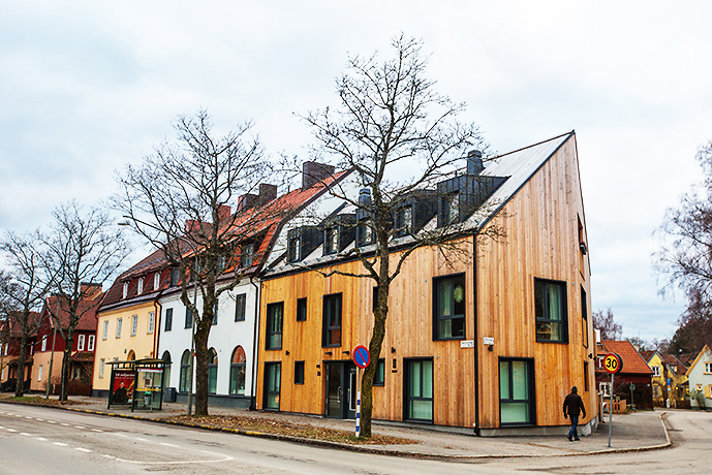 A climate and energy policy that lives up to the Paris Agreement
Sweden is a leading actor in the design of a new regulatory framework for tougher requirements in the area of climate and energy. Since 2014 several legislative acts have been negotiated in order to accelerate this transition. An energy union with binding targets for emission reductions and energy efficiency efforts is starting to be put in place, and in 2018 concluding negotiations will be held on the final legislative acts.
The Government will work to ensure that:
The EU designs an ambitious, long-term climate strategy in line with the long-term objectives of the Paris Agreement and enables the use of effective economic instruments to reduce emissions;
EU legislation ensures that the targets for renewable energy and energy efficiency efforts are achieved;
An ambitious outcome is achieved on negotiations about emission reductions in the transport sector;
A new regulatory framework creates good conditions for sustainable bioenergy, especially in the transport and heating sectors.
A clean environment adapted to material cycles
To achieve a sustainable society, we need to change our view of how we consume and value our resources. Consumers and businesses must benefit from making the transition to new patterns of production and consumption. Greater resource efficiency, smarter recycling and a non-toxic environment are key factors for the development of a circular and bio-based economy with a lower environmental and climate impact. This not only secures the needs of coming generations but also benefits both business sector development and new jobs.
The Government will work to ensure that:
The initiatives in the Commission's action plan for a circular economy lead to more efficient waste management and that products are more sustainable and have a longer life;
The use of plastics is more sustainable and that the environmental impact of plastics will be reduced by improved and stronger legislation.