Joint meeting between Swedish and Finnish Governments
The Swedish and Finnish Governments will gather for a joint meeting in Sweden next year. This was conveyed by Prime Minister Ulf Kristersson and Prime Minister Petteri Orpo following their meeting at Harpsund on Friday 25:th of August.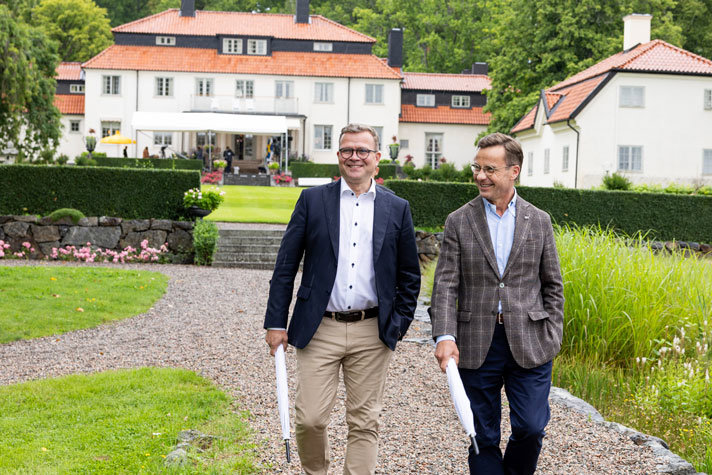 The aim of the joint meeting between our Governments is to highlight the close ties between our countries in essentially all areas and our shared vision of strong regional cooperation.
Key starting points are our joint engagement in the EU, the new security environment and our two countries' contribution to NATO.
This will be the second time the two Governments meet in this format. The first joint meeting between the Finnish and Swedish Governments was held on 14 May 2009. Prime Minister Matti Vanhanen and Prime Minister Fredrik Reinfeldt chaired the joint meeting. The meeting took place in Tavastehus, Finland, in commemoration of the Landmark Year 1809.