Continued support to Ukraine and closer cooperation with NATO in focus at EU defence ministers meeting
Continued support to Ukraine and the EU's closer cooperation with NATO were in focus at the EU defence ministers meeting in Brussels on 15 November. This was Pål Jonson's first EU meeting as Sweden's Minister for Defence.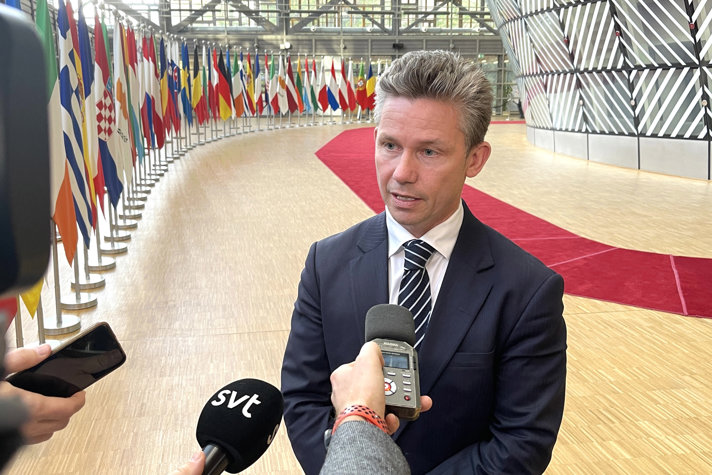 After the meeting, Mr Jonson said that the discussion between NATO Secretary-General Jens Stoltenberg, High Representative of the EU for Foreign Affairs and Security Policy Josep Borrell and the EU defence ministers was very constructive.
"The EU and NATO have never worked as closely as they are today. And this is absolutely essential if we are to support Ukraine militarily, politically and economically," says Mr Jonson.
The European Union Military Assistance Mission in support of Ukraine (EUMAM Ukraine), a training mission in which Germany and Poland play a leading role, is an expression of the EU's continued support and commitment to Ukraine. Aimed at providing specialised training for 15 000 Ukrainian Armed Forces personnel, this is a large-scale initiative that is complementary to Operation Interflex in the UK, which Sweden contributes to.
"We're now looking into our participation in EUMAM Ukraine, but Sweden's starting point is that we'll be part of the leadership structure. The Government has already made that decision," says Mr Jonson.