Italian Prime Minister visited Sweden
Italian Prime Minister Giorgia Meloni visited Stockholm on 3 February for talks with Prime Minister Ulf Kristersson.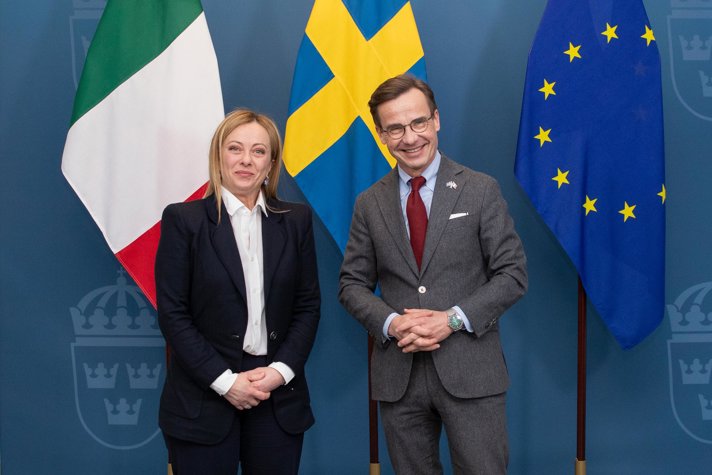 Their meeting focused on the agenda for next week's Special European Council, the importance of strong and united European support for Ukraine and the Swedish Presidency's priorities, namely a greener, more secure and freer Europe.
Russia's war against Ukraine, economic issues and migration will be on the agenda of next week's Special European Council.
There is already strong cooperation between Sweden and Italy, not least on the green transition, energy and digital transformation. These areas have the potential to be developed even further.
Sweden's Minister for EU Affairs, Jessika Roswall, and Sweden's Ambassador to Italy, Jan Björklund, also took part in the meeting.