US congressional delegation visits Sweden
On Friday 1 September, Prime Minister Ulf Kristersson and Minister for Foreign Affairs Tobias Billström received a congressional delegation from the United States House of Representatives. The delegation included members of both the Republican and Democratic parties and was led by Republican Michael McCaul, Chair of the House Foreign Affairs Committee. The visit aimed to follow up on the NATO Summit in Vilnius, Sweden's forthcoming membership of NATO and the continued support to Ukraine.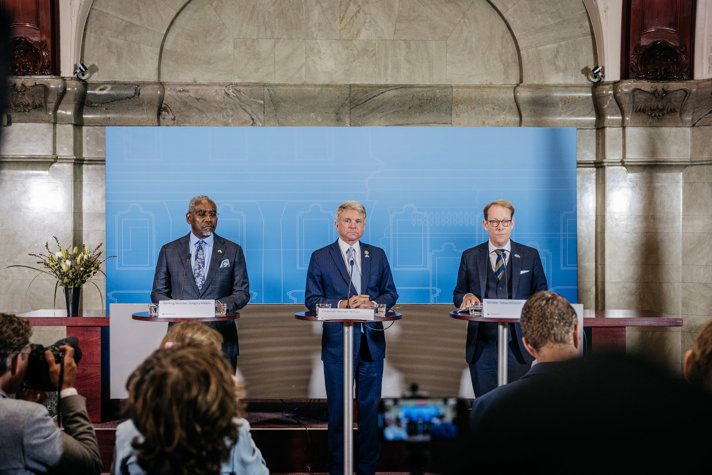 Stockholm was the first stop on the delegation's trip to the Nordic region, which will conclude with a visit to Helsinki. The delegation reaffirmed the continued strong and bipartisan congressional support for Sweden's accession to NATO and the importance of swift ratification of Sweden's accession protocol. There were also discussion on the continuing joint efforts in support of Ukraine. A joint press briefing was held after the delegation's meeting with Mr Billström.
This was the sixth congressional delegation visit since May 2022. On 4 August 2022, the United States Senate voted by an overwhelming majority to ratify Sweden's NATO accession protocol. Sweden's accession enjoys broad support in both the Senate and the House of Representatives.
During their time in Stockholm, the Congress members also visited the 1st Marine Regiment in Berga and observed the Archipelago Endeavour 23 military exercise, in which the United States Marine Corps is participating.