New agreements simplify and speed up deliveries of defence materiel to Ukraine
On 12 July at the NATO summit in Vilnius, Minister for Defence Pål Jonson signed a protective security agreement with Ukraine. The agreement makes it possible for Sweden and Ukraine to exchange confidential information concerning, for example, test flights of JAS Gripen or military equipment.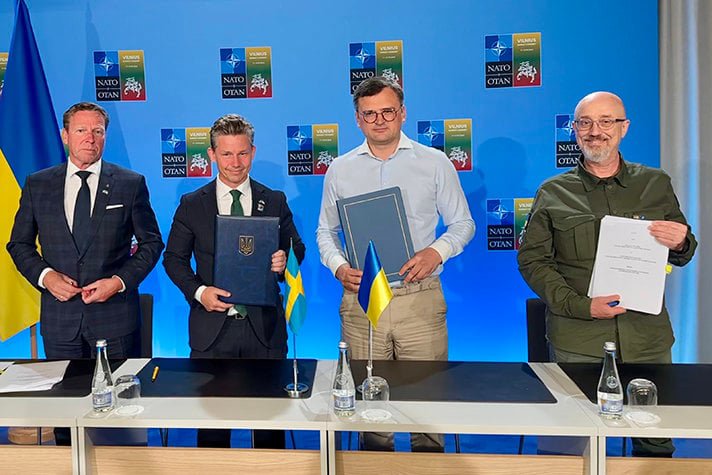 At the same time, the Defence Materiel Administration (FMV) is entering into an agreement with Ukraine on procurement support. This agreement enables Ukraine to purchase defence materiel directly from the industry and use options in Swedish agreements, which will cut delivery times. The comprehensive protective security agreement, concluded on the same day, facilitates FMV's support to Ukraine.
"With the signing of these agreements, we're taking further steps to help strengthen Ukraine's defence capabilities and enable the purchase of newly produced defence equipment direct from the industry. We will support Ukraine for as long as it takes for them to win the war, regain their freedom and rebuild their country," says Mr Jonson.