Permanent Representation of Sweden to the EU
The Permanent Representation of Sweden to the European Union in Brussels is an extended arm of the Swedish Government. The Representation is Sweden's largest mission abroad. The main task is to pursue Swedish interests and policies effectively in the policy making of the Union.
The respect for human rights continues to deteriorate in Russia

On 20 February, the Permanent Representation of Sweden to the EU, in collaboration with Civil Rights Defenders, held a meeting with Russian human rights organisations and officials from various EU countries. The aim was both to review the state of human rights with a focus on the situation for LGBTI people in Russia and to discuss support measures by the EU.

Climate change belongs on the security agenda

The effects of climate change threaten peace and security and must therefore be dealt with as a global security issue. This and how developments should be dealt with were the point of departure when Minister for Foreign Affairs Margot Wallström took part in the high-level event 'Climate, peace and security: the time for action' in Brussels on 22 June.
News
Working for women's rights more difficult in many countries
According to a new report from the Kvinna till Kvinna Foundation, the space for women's rights defenders is shrinking in many countries. On 5 June, Sweden's Permanent Representation to the European Union showcased the report at a meeting with the Kvinna till Kvinna Foundation and other organisations working in the area.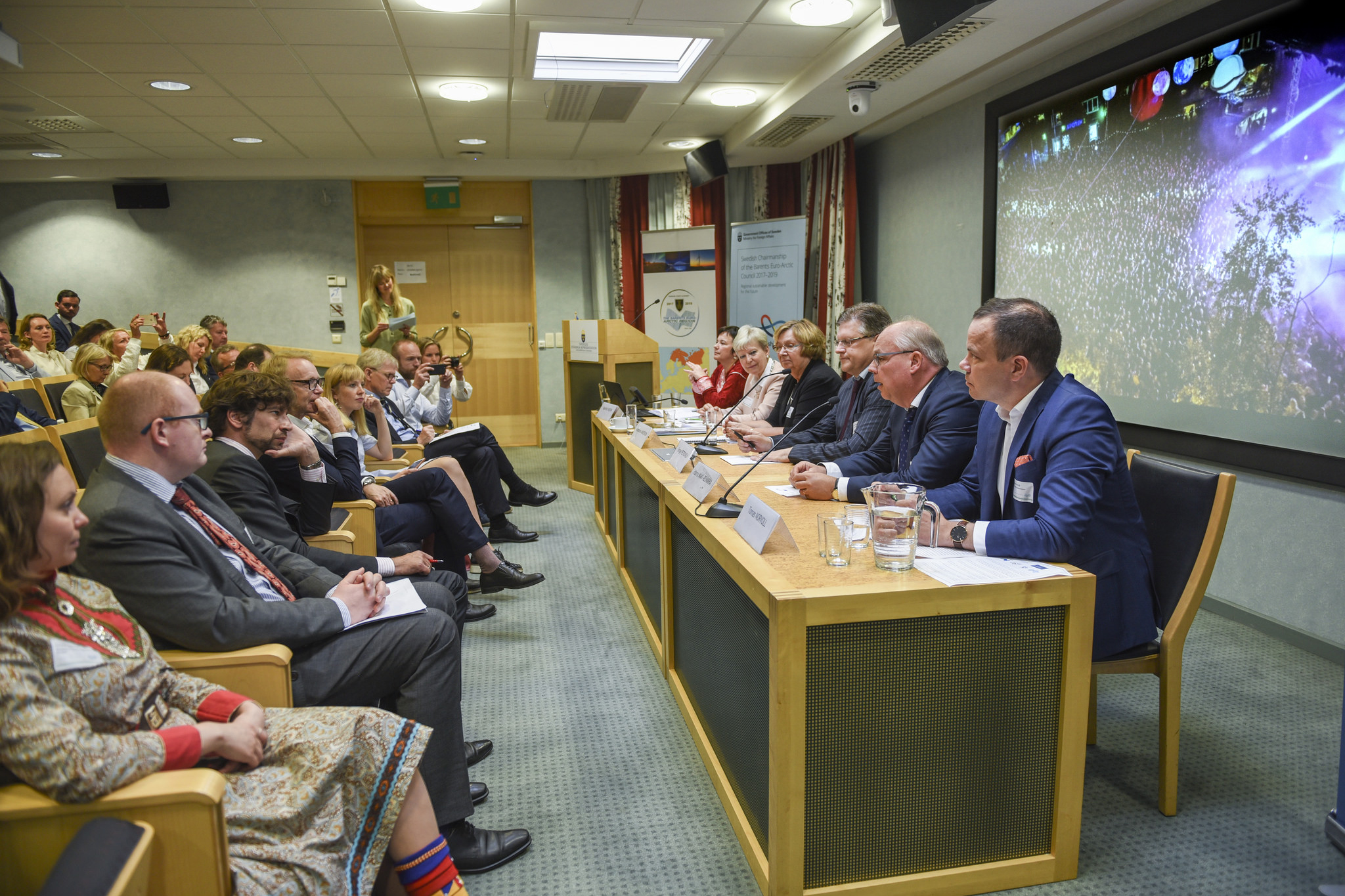 Barents: 25 years of successful cooperation
The Barents cooperation has laid the foundation for far-reaching people-to-people cooperation and high-level political dialogue in the European Arctic. The 25th anniversary of cooperation was marked by a seminar at the Permanent Mission of Sweden to the European Union on 5 June to highlight cooperation in an EU perspective and to look ahead.
Per Bolund took part in EU conference on financing sustainable growth
The financial sector has a leading role in efforts to move towards a fossil-free society. This role and a new European Commission Action Plan were the subjects of the high-level conference on financing sustainable growth held in Brussels on 22 March, attended by Minister for Financial Markets and Consumer Affairs Per Bolund.