This content was published in the period between
-
Kristina Persson is no longer a government minister, Minister for Strategic Development and Nordic Cooperation
-
"Policies have to change from within"
In late February, Minister for Strategic Development and Nordic Cooperation Kristina Persson appointed three working groups that make up the core of the Government's work on issues of future importance. In mid-April, the working group participants met with the Minister for Strategic Development, with the aim of drawing up guidelines for their future work, and sharing their experiences and ideas.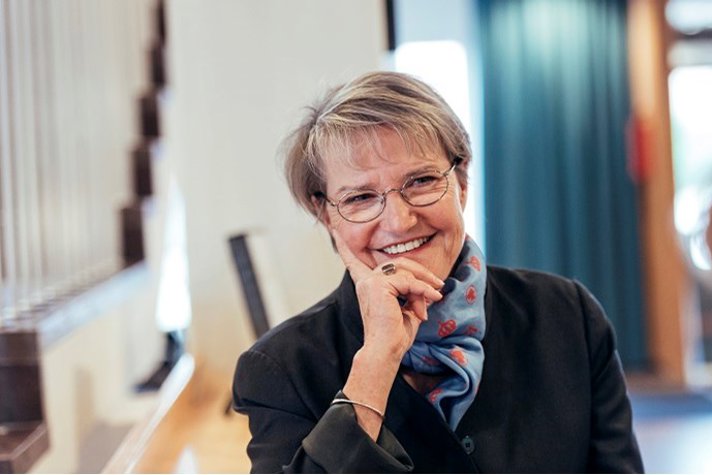 The three working groups – 'The future of work', 'The green transition' and 'Global cooperation' – consist of representatives of the business sector, the trade union movement, civil society and academia. Their task is to take a holistic approach to key challenges facing Sweden over the next 20 years. The groups will work independently within the framework of their instructions and resources.
"I am very pleased and satisfied that the work of the analysis groups is now under way. It is important to point out that they are working with full freedom, and that the conclusions the groups arrive at will be taken on board," says Ms Persson.
How were the members of the analysis groups selected?
"The individuals were selected to provide as broad a perspective on the policy areas in each group as possible, with no particular attention paid to party affiliation or similar considerations," says Ms Persson.
What expectations do you have of the groups' future work in the short term, i.e. this coming year up to spring 2016?
"The groups are working independently and I hope they will deliver both sound proposals and good analyses during the course of their work," says Ms Persson.
Ms Persson's mandate is to increase knowledge about a range of cross-sectoral challenges facing society and to present proposals jointly with other government ministers on how best to tackle these challenges. The working groups will generate input that leads to procedures, which in turn will form the basis of government bills that will impact actual decisions. Broadly speaking, it is about transforming good proposals and ideas into practical policies, measures and changes.
"Policies have to change from within. Sweden has been doing well, and this may be the greatest risk. There is a need to see any dangers in time and create a narrative that holds together and makes this comprehensible to communicate," says Ms Persson.
In concrete terms, what will happen now following the kick-off in April?
"The three groups are independent, with different approaches and agendas, and I am looking forward to a lot of exciting input into the political process," concludes Ms Persson.