This content was published in the period between
-
Prime Minister in talks with President of Botswana
Prime Minister Stefan Löfven received President of Botswana Ian Khama for bilateral talks today. The talks were characterised by the good relations that have existed between the two countries since Botswana gained its independence fifty years ago.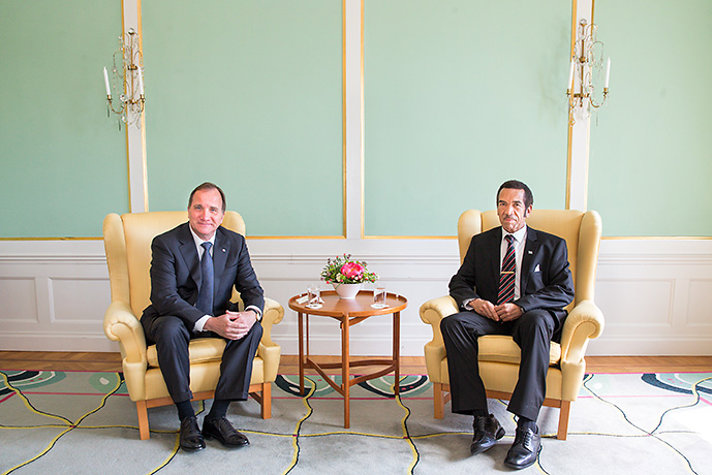 Botswana and Sweden share many values with respect to democracy and human rights, and the two countries are likeminded in many ways on international issues. The issues under discussion included regional development in the countries' neighbourhoods, and global issues such as the UN, migration, climate and the upcoming Africa-EU Summit. Opportunities to further reinforce and deepen bilateral relations through increased trade, for example, were also discussed.
During his visit from 19 to 21 June, President Khama will also meet the King and Queen of Sweden and a number of representatives of the Swedish Government. His programme will also include a visit to Linköping.