Ministry of the Environment
The Ministry of the Environment is responsible for the Government's environmental and climate policy. The Ministry works on issues concerning the climate, biological diversity, chemicals, ecocycles, nature and forest conservation, marine and water environments, radiation safety and international environmental cooperation.
News from Ministry of the Environment
The world gathers in Madrid for the annual Climate Change Conference COP25

On 2–13 December, the countries of the world are gathering for the UN Climate Change Conference COP 25 in Madrid under the Presidency of Chile. There the countries will negotiate and decide on future work under the Paris Agreement. Sweden is advocating robust rules for the implementation of the agreement and a higher level of ambition.

Sweden moving the global environment and climate agenda forward together with the UN Environment Programme

On 5 December 2019, the Government adopted a new strategy for Sweden's partnership with the United Nations Environment Programme (UNEP) for 2020–2023. The strategy is guided by the 2030 Agenda and the Sustainable Development Goals.
Environment and climate in Government's Budget Bill
Together, we are facing great challenges. By investing in our climate and the environment we strengthen our society for the future and preserve the natural environment, making it accessible for future generations. In the Budget Bill for 2020, the Government presents a range of proposals regarding climate and the environment.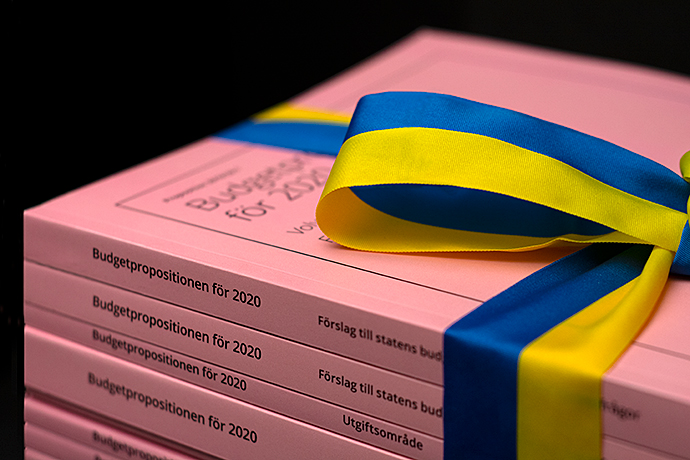 Budget Bill for 2020: Reforms for a stronger society
Today the Government presents the Budget Bill for 2020 to the Riksdag. The Government is proposing measures to increase the number of jobs, tackle the challenge of climate change, safeguard welfare throughout the country and address crime and its causes.
Sweden positive on EU long-term climate strategy
The European Commission has presented it strategic long-term climate vision for the EU. Sweden takes a positive view of the level of ambition in the strategy, with its aim of net-zero greenhouse gas emissions by 2050.
Fossil Free Sweden
Sweden will be one of the world's first fossil-free welfare countries. To this end, the Government has launched the Fossil Free Sweden initiative, where Swedish actors are given the opportunity to call attention to how they are contributing to climate change work. The initiative brings together actors from the business sector, municipalities, regions and organisations from across the country.
Content from the Ministry of Environment and Energy