Ministry of the Environment
The Ministry of the Environment is responsible for the Government's environmental and climate policy. The Ministry works on issues concerning the climate, biological diversity, chemicals, ecocycles, nature and forest conservation, marine and water environments, radiation safety and international environmental cooperation.
News from Ministry of the Environment
Gabriel Wikström appointed national coordinator for the 2030 Agenda

The Government has appointed Gabriel Wikström as national coordinator for the 2030 Agenda. The appointment of a national coordinator is part of the Government's work to implement the 2030 Agenda.

A coherent policy for the climate

For the first time, the Government is presenting a climate policy action plan to the Riksdag. The climate will be integrated into all relevant policy areas. The government bill, with its 132 measures, takes a holistic approach to how emissions will be reduced throughout Swedish society.
Environment and climate in Government's Budget Bill
Together, we are facing great challenges. By investing in our climate and the environment we strengthen our society for the future and preserve the natural environment, making it accessible for future generations. In the Budget Bill for 2020, the Government presents a range of proposals regarding climate and the environment.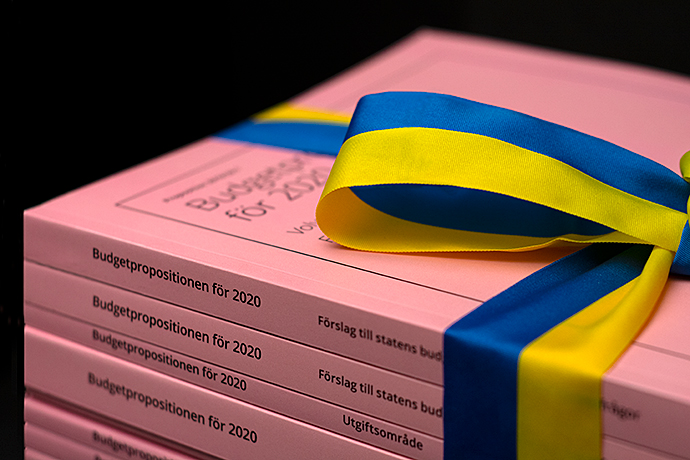 Budget Bill for 2020: Reforms for a stronger society
Today the Government presents the Budget Bill for 2020 to the Riksdag. The Government is proposing measures to increase the number of jobs, tackle the challenge of climate change, safeguard welfare throughout the country and address crime and its causes.
Fossil Free Sweden
Sweden will be one of the world's first fossil-free welfare countries. To this end, the Government has launched the Fossil Free Sweden initiative, where Swedish actors are given the opportunity to call attention to how they are contributing to climate change work. The initiative brings together actors from the business sector, municipalities, regions and organisations from across the country.
Content from the Ministry of Environment and Energy