Ministry for Foreign Affairs
The Ministry for Foreign Affairs and Sweden's missions abroad are responsible for Sweden's foreign, development cooperation and trade policy.
Responsible ministers
Anna Hallberg
Minister for Foreign Trade, with responsibility for Nordic Affairs
News from Ministry for Foreign Affairs
#GirlsTakeover – a global initiative to promote girls' rights and highlight their agency

Within the context of Sweden's feminist foreign policy, the Ministry for Foreign Affairs is taking part in the global #GirlsTakeover campaign. Through this campaign – an initiative of Plan International – girls all over the world will step into a leadership role on 11 October in connection with International Day of the Girl Child.

Minister for Foreign Trade started the building of Sweden's pavilion for Expo 2020

On October 8, Minister for Foreign Trade Anna Hallberg took part in the ceremony to mark the official start to the construction of Sweden's pavilion for Expo 2020 in Dubai. Instead of the traditional turf cutting, Ms Hallberg planted trees during the ceremony. The forest plays a central part in Sweden's participation and the tree-planting ceremony was in line with the theme of the Swedish pavilion – 'The Forest' – and the ambition to build entirely in wood to show alternative sustainable construction methods and minimise the climate impact of the pavilion. In close cooperation with Swedish companies, Sweden will take part in Expo 2020, which runs from 20 October 2020 to 10 April 2021. Expo 2020 is one of the Government's most important initiatives in the area of export, investment and tourism promotion. For more information, see www.expo2020.se.
Sweden in the UN Security Council
After being elected by a wide margin to the United Nations Security Council, Sweden was a non-permanent member of the Council for the 2017–2018 term. As a principled member of the United Nations Security Council, Sweden took its cue from the foundation stones of international law, human rights, gender equality and a humanitarian perspective. The Swedish working method was characterised by listening, creativity, active diplomacy and an ambition to achieve results.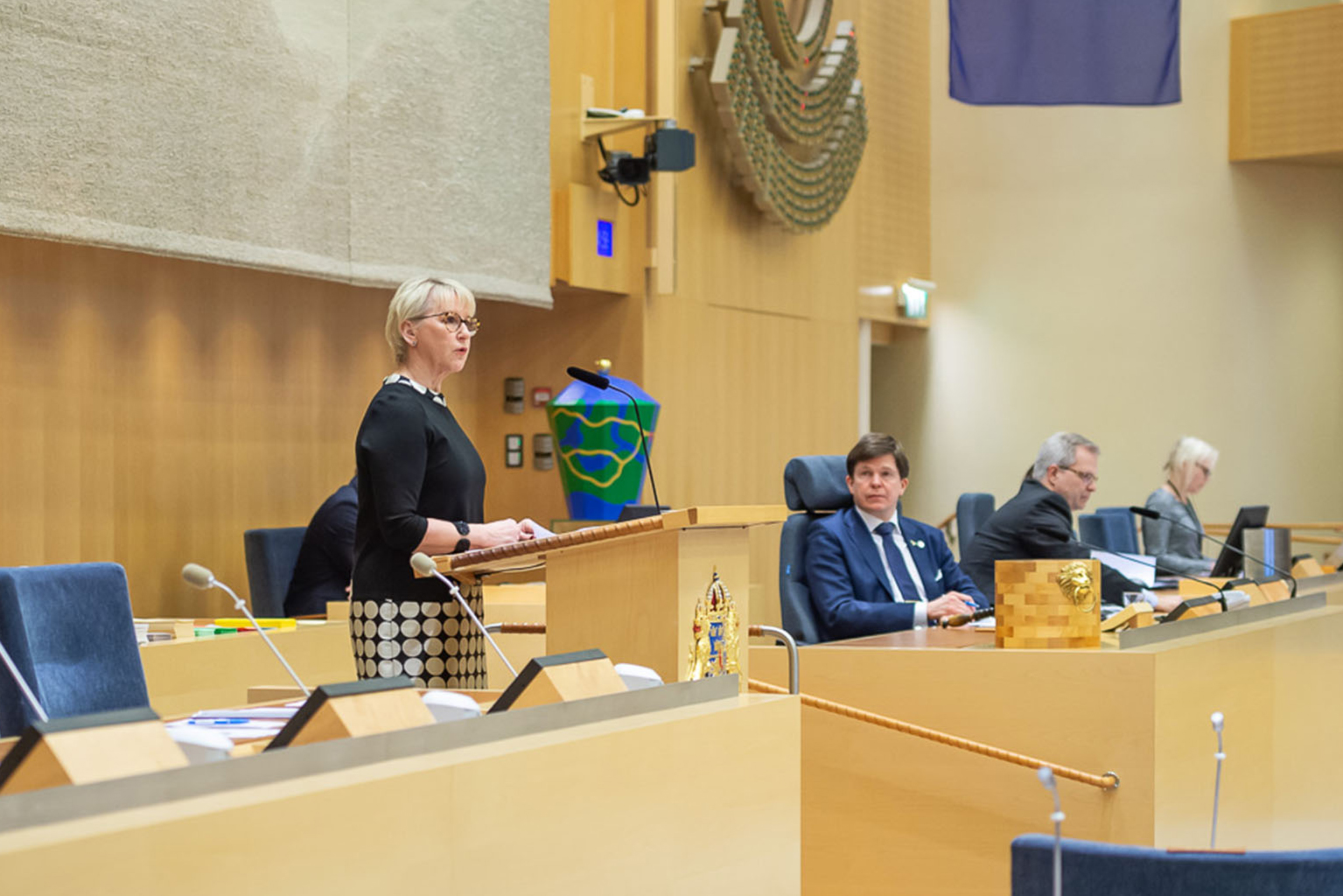 The Government's Statement of Foreign Policy 2019
Priorities and goals of the Government's foreign policy.
Feminist foreign policy
Equality between women and men is a fundamental aim of Swedish foreign policy. Ensuring that women and girls can enjoy their fundamental human rights is both an obligation within the framework of our international commitments, and a prerequisite for reaching Sweden's broader foreign policy goals on peace, and security and sustainable development.
Content from the Ministry for Foreign Affairs